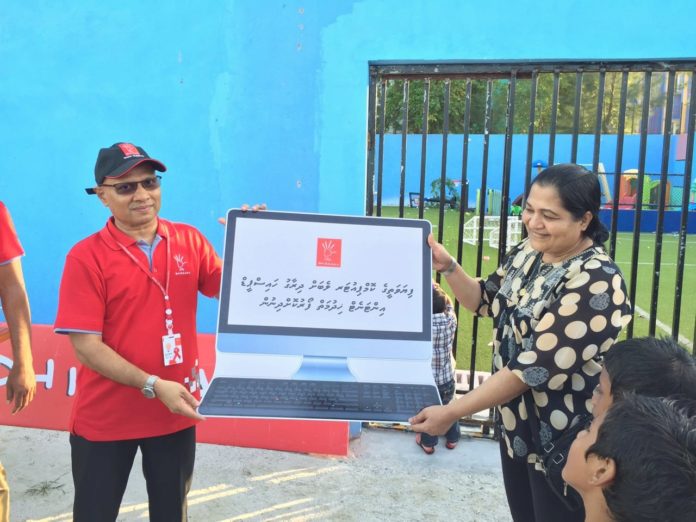 Dhiraagu carries out a special evening with festivities at the Hulhumaale orphanage; Fiyavathi. During the event an additional 5 computer systems were gifted to the computer lab by Dhiraagu at the "Kuda kudhinge Hiyaa" in Vilimale' and high speed internet connection to Fiyavathi at Hulhumale'.
This was announced at a very special children's evening held by Dhiraagu at Fiyavathi. The evening was carried out with different sort of games and and the children there were presented with gifts for their entertainment and well being.
Dhiraagu carries out numerous social activities under their CSR initiatives. They work with organizations such as ARC (Advocating rights of Children) and have distributed MVR 100,000 worth of products and facilities to the special needs classes of Baa Atoll Education Center and their annual road race is a run for causes to stand up against numerous social problems in the society with all proceeds going to charity.