Dhiraagu has launched 'DhiraaguPlay', the new dedicated entertainment streaming service available on the go. This platform is specially curated for customers who want a variety of quality content at an affordable price.
Dhiraagu is offering customers access to Live TV and Video on Demand (VOD) content on their mobile devices that can be enjoyed anytime, anywhere.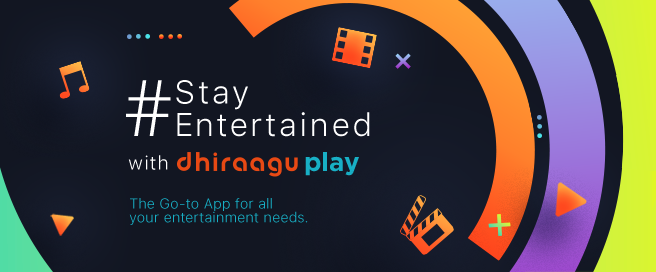 With DhiraaguPlay, customer will also get access to all new features that will revolutionize their entertainment experience such as;
Multiple Screens – With a single subscription, customers will be able to enjoy DhiraaguPlay on multiple devices
Recording Feature – Allows to record programs and have scheduled recording enabled
Catch-up Feature – Busy and missed a favorite program, enjoy it by catching it again
Restart Feature – Start watching the show from the beginning while it's in progress
DhiraaguPlay will currently be available for Dhiraagu mobile customers only. They can subscribe to the 'Play' package where they can enjoy 23 channels and an array of VOD content for just MVR 30 per month. Additionally, as an introductory offer, customers can enjoy one-month free 'Play' package subscription. The free package will be valid for 30 days from the date of activation and available until 15 June 2020.
DhiraaguPlay app can be downloaded via both Goolge Play Store and iOS App Store