The largest communication and digital service company, Dhiraagu, has taken hi-speed internet to the next level with gigabit speeds of 1 Gbps made available to the public.
This is stated to be one of the key milestones for Dhiraagu to provide hi-speed internet.
To celebrate this occasion, a ceremony was held at the Dhiraagu Head office on June 30. The chief guest for the event was Minister of Communication, Science and Technology, Hon. Mohamed Maleeh Jamal.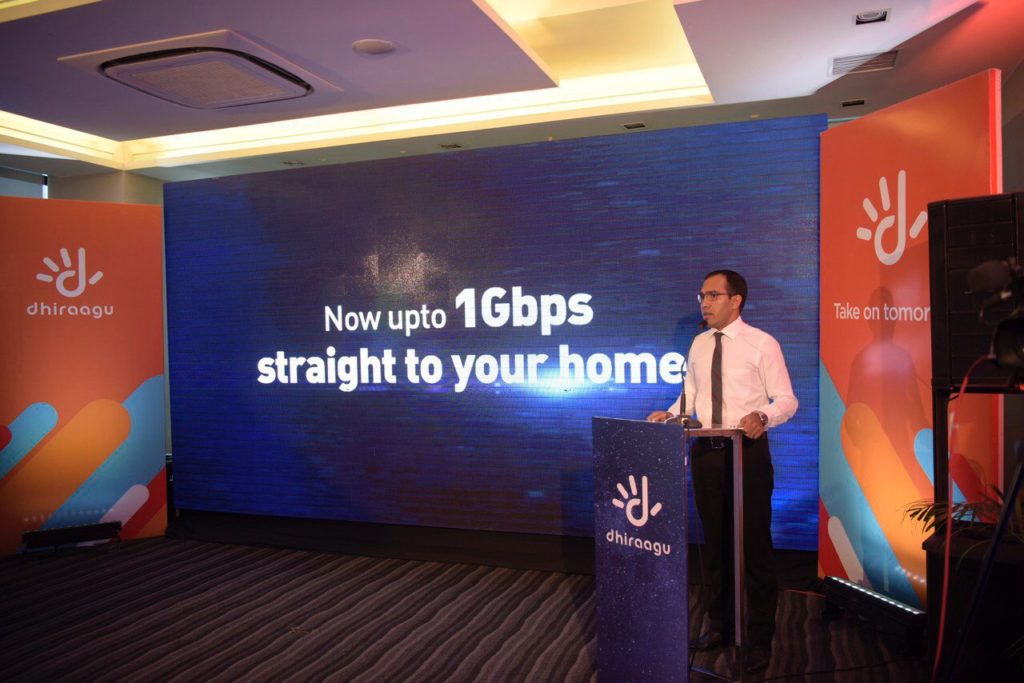 Providing the most modern communication and digital services is one of Dhiraagu's key goals.
The 'Digital Raajje' program run by Dhiraagu has provided 75% of households in the Maldives hi-speed internet on par with the internet speed in Male'.
With gigabit speed, several inhabited islands in the Maldives will receive internet speeds up to 1 Gbps.
These include Male' City, Addu City, Fuvahmulah City, Haa Dhaalu Kulhudhuffushi, Baa Eydhafushi, Laamu Gan, Laamu Fonadhoo and Alif Dhaalu Dhan'gethi.
Dhiraagu stated that in a changing world, 1 Gbps is a way to achieve a digital future.
Compared to the previous fastest speed of 100 Mbps, gigabit speed is 10 times faster.