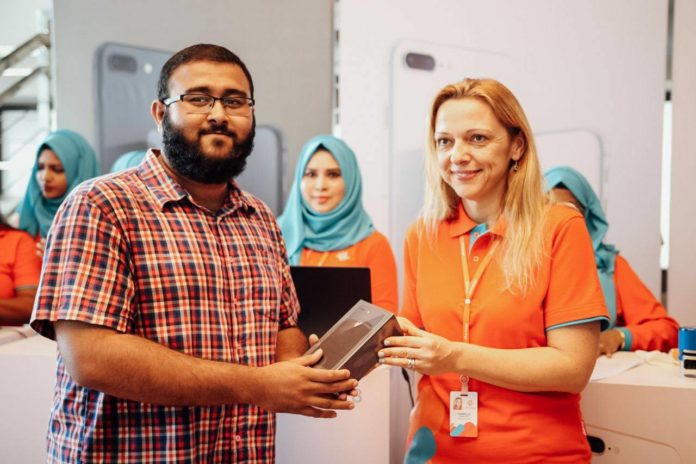 Dhiraagu has begun the sale of the latest Apple iPhone 8 and iPhone 8 plus. Customers were able to preorder the phone up until the 19th of October 2017 and the phone went on sale on the 20th of October 2017 at Dhiraagu head office.
Dhiraagu facilitated its customers to be able to preorder the phone online through their website. Dhiraagu will be selling the iPhone 8 both on instalment basis of 12 months and complete purchase of the phone.
instalment based customers are required to pay an upfront fee of MVR 2999. Dhiraagu is offering free 5GB data up to 6 months for all participating customers. iPhone 8-64 GB would cost MVR 999, 256 GB would cost MVR 1279 while the iPhone 8 plus- 64 GB would cost 1179 and 256 GB would cost customers up to MVR 1449 per month. These contracts are valid up to 12 months.