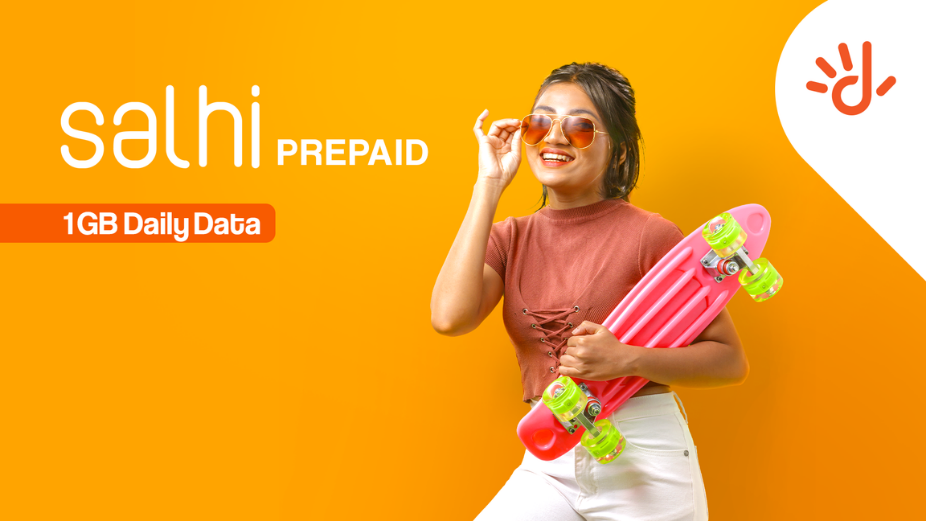 Dhiraagu has announced an all new Prepaid plan, 'Dhiraagu Salhi Prepaid' allowing customers to enjoy exciting daily benefits.
Dhiraagu Salhi Prepaid offers 1 GB daily refreshing data together with unlimited calls to Dhiraagu numbers providing exceptional value for customers with increased data benefits with a single activation. Salhi Prepaid plans start with just MVR 145 offering free data for social media along with daily refreshing 1 GB data.
Additionally, Dhiraagu Prepaid customers can enjoy a very special promotional offer where they can get 2 GB daily data instead of 1 GB data on Salhi Weekly and Salhi 2 Weeks plan until 12 September 2021.
Dhiraagu Manager Consumer Prepaid Aishath Ishana stated, "We are continuously trying to evolve our products to suit the needs of our customers and offer greater value and options to enrich their digital experience. Our customers will get the chance to enjoy the lowest data price available in the market. Additionally, with Salhi Prepaid's special promotional offer, our customers can enjoy 2 GB daily refreshing data and unlimited calls to Dhiraagu numbers."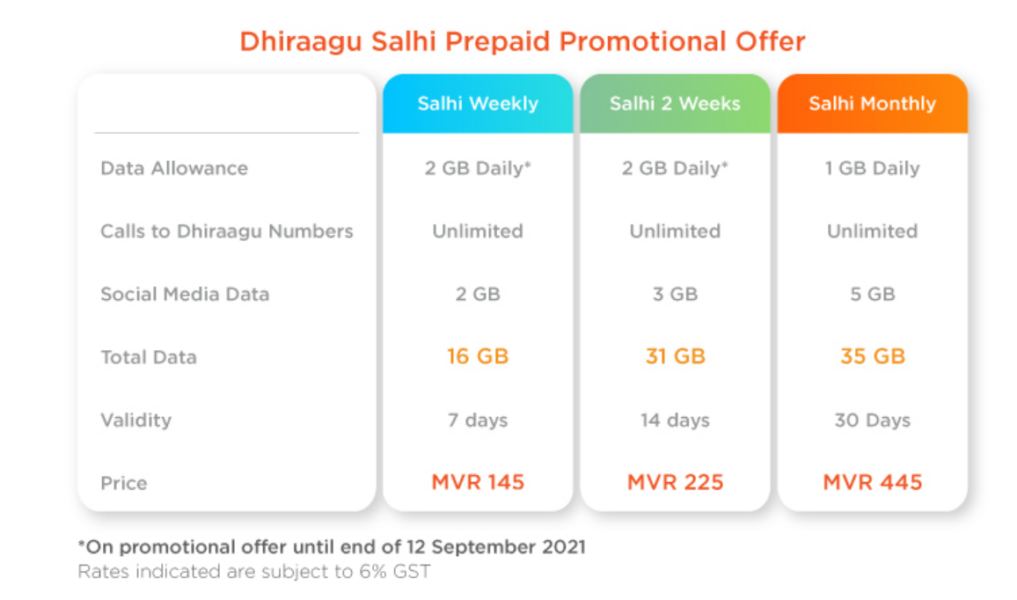 Customers can conveniently activate Salhi Prepaid plans via Dhiraagu mobile App.
The company plays a pivotal role in enriching lives of the people in the Maldives and continuously keeps on enhancing products and services to cater to the growing demand.
For more information – http://bit.ly/3sdONPg