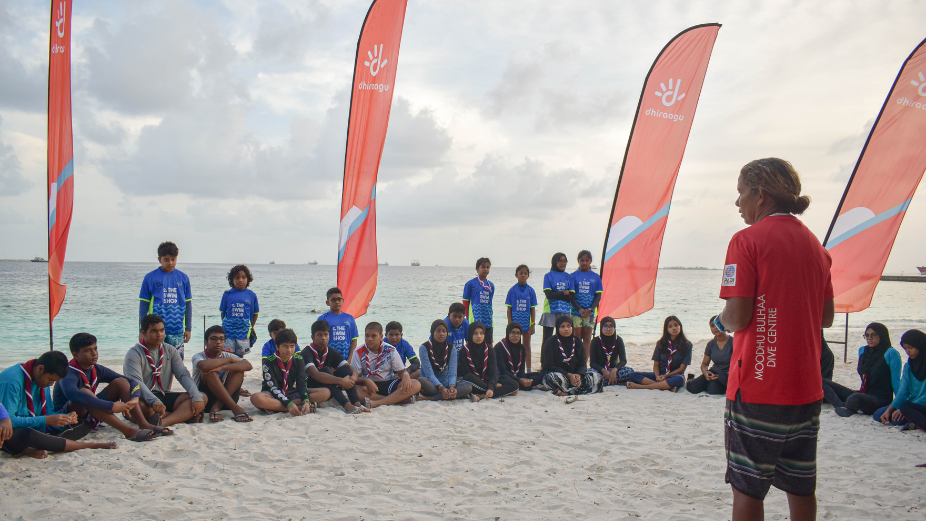 Dhiraagu kicked off World Oceans Day celebrations with an early morning snorkelling session with young people to call for action for the ocean along with Dhiraagu Ambassador Zoona Naseem.
During the event, the brand ambassador conducted an awareness session on the current situation of our marine ecosystem and what we all can collectively do to protect our home – the ocean. She further encouraged on reducing the use of single use plastic and highlighted that we are witnessing one of the biggest environmental issues of our time.
The main purpose of this session was to spread awareness and enable young people to observe the threats to the marine ecosystem due to ocean warming, coastal acidification and human pollution. It is important for young people to sense the urgency and be the drivers of positive change for their future.
At the event, the children pledged to help protect the ocean and received Dhiraagu reusable bags to encourage them to do their part in reducing the use of single-use plastic.
Dhiraagu is committed to continuing their work in shedding light on how to protect and revitalize the ocean and everything it sustains.