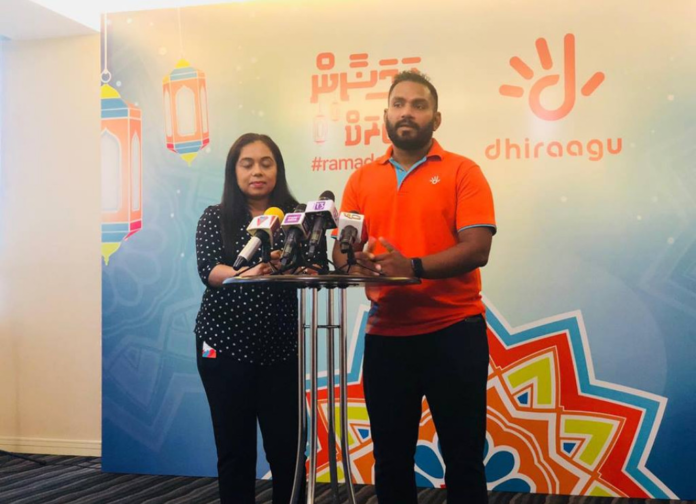 Following their trend for the past years, Dhiraagu kicks off Ramadan with exciting new promotions. Dhiraagu makes an extra effort to ensure that their customers make the most of this month in terms of nurturing family relationships and doing good.
In a press conference held at Dhiraagu Head Office, Advertising and Events Assistant Manager, Hassan Sharih stated that Dhiraagu always strives to bring their customers the very best promotions, and that the telecommunications company will not disappoint this year as well.
Special Roadha Data Bundles
Dhiraagu has introduced two new data packages, specially for Ramadan. Dhiraagu customers can now request for 1.5GB data for MVR 120, and 4GB data for MVR 250. Upon activation, customers will be entitled to 1GB data free for social media usage. The data bundles will be valid for up to 30 days.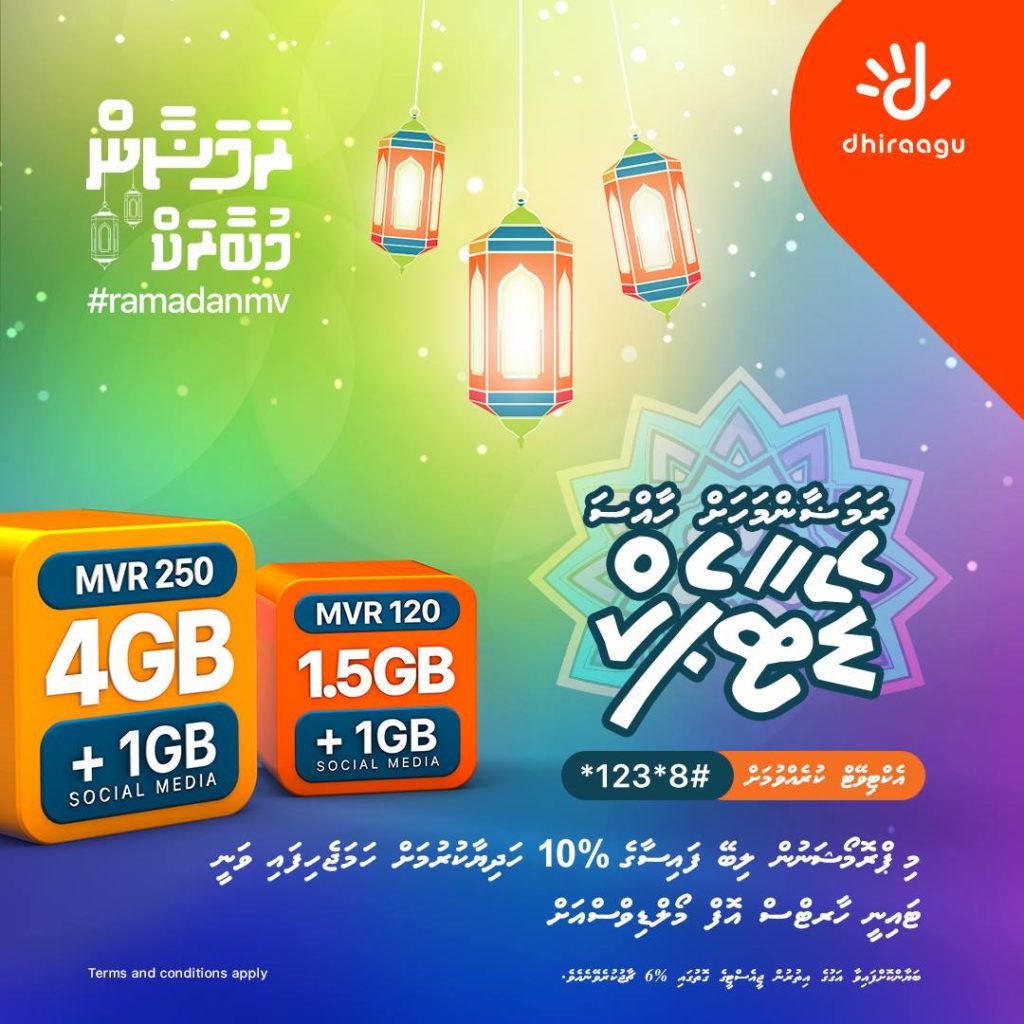 As Ramadan is the month of giving, Dhiraagu is giving you the opportunity to help someone in need. With every purchase of our Special Ramadan Data bundles, 10% of what you spend will be donated to Tiny Hearts of Maldives.
Instagram Photo Competition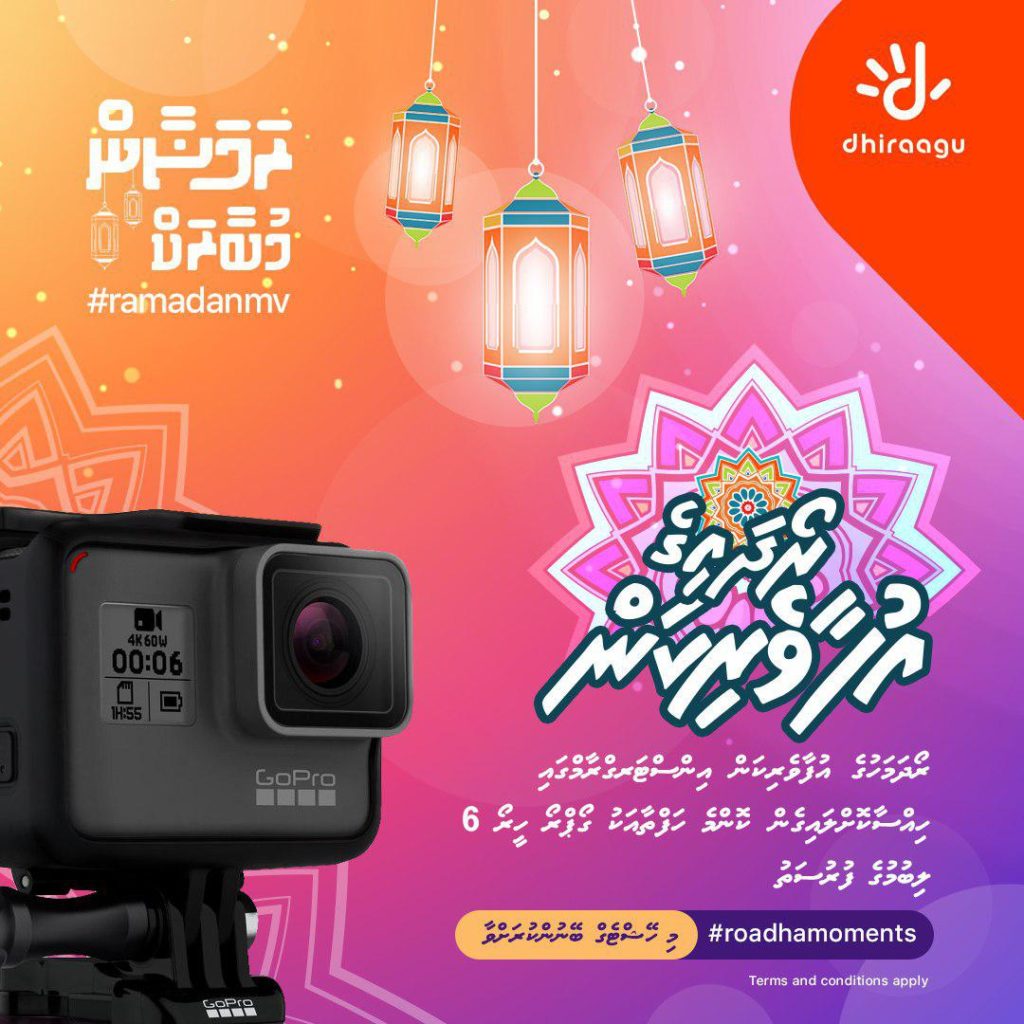 Customers on Dhiraagu network can take part in Dhiraagu's instagram photo competition simply by sharing their roadha moments on instagram with the hashtag #RoadhaMoments, where one lucky winner will win a GoPro Hero 6. The instagram account has to be public in order to participate in this competition.
"Mee Koacheh?" Twitter Competition
Dhiraagu will be posting a macro photo on twitter every night at 10PM. Answers have to be tweeted between 10PM to 12AM with the hashtag #MeeKoacheh. The twitter user with most number of correct guesses each week will stand a chance to win a breakfast for five people at Seahouse Cafe.
Umra Trip for one lucky Dhiraagu customer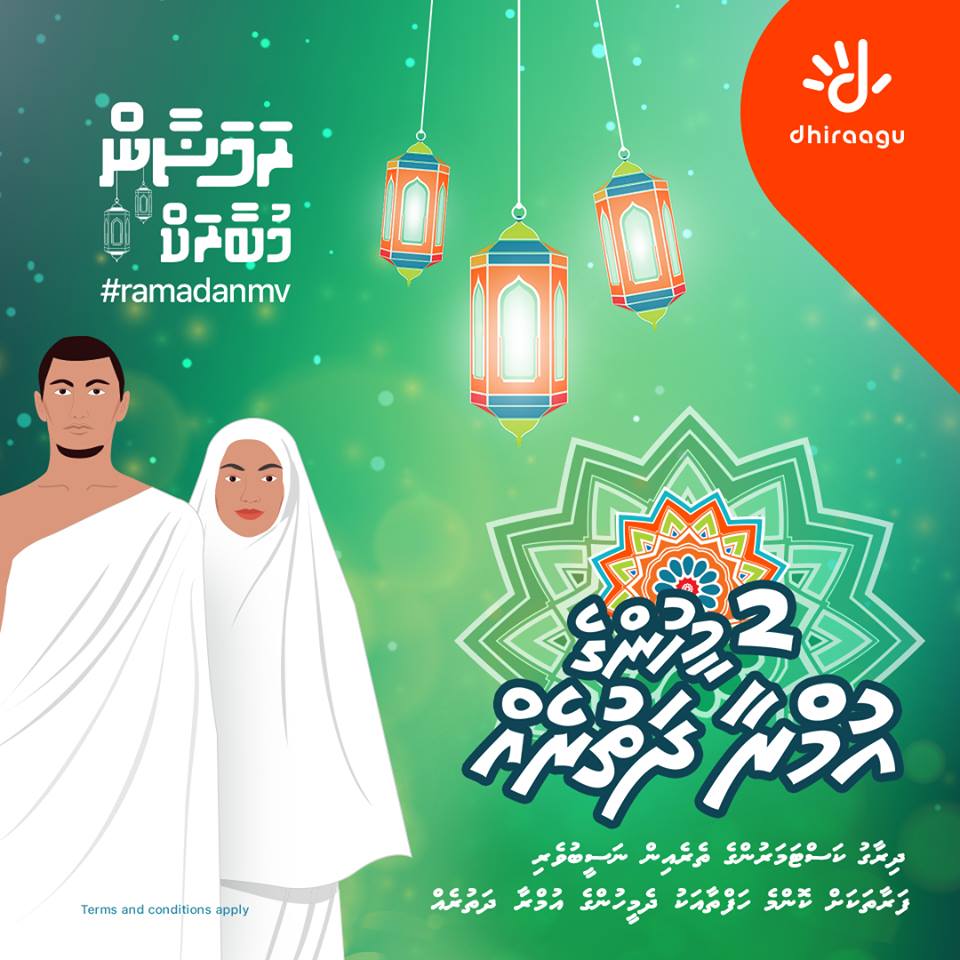 All users on Dhiraagu network will stand a chance to win an all expenses paid Umra Trip for two people. New customers on the network will also be entitled to the luckydraw.
In addition to the above promotions, Dhiraagu has introduced special rates to call to Saudi. Customers can now call Saudi numbers for simply 1.88 Laari by using the code 019 instead of 00.
The popular "Dhivehinge Raha" will also be back by popular demand for this year's ramadan as well. Dhivehinge Raha will be posted every Monday and Thursday.
Dhiraagu has also provided the option to pay Zakat through SMS, in addition to receiving free prayer alerts. Customers simply have to activate the service through #8*123*.