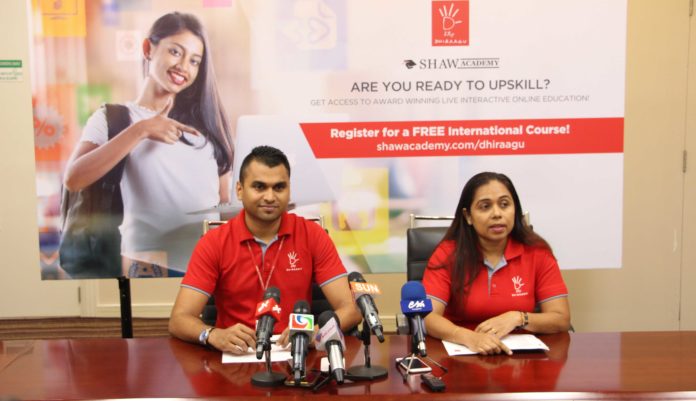 Dhiraagu launches an online educational platform allowing Maldivians to undertake internationally accredited free online courses, in collaboration with Shaw Academy.
Youth Development is a key pillar in Dhiraagu Corporate Social Responsiblility and this initiative is under the youth development strategy to empower and provide learning opportunities for youth. Shaw Academy is an award winning, live, interactive online training platform, offering a great number of international self-development courses.
To register for the free course, applicants will simply have to visit www.shawacademy.com/dhiraagu and select the preferred course option.
All courses are accredited by the CPD Certification Service, which is an independent body that ensures qualifications are in line with the most current professional standards.
There are numerous courses offered by Shaw Academy and some of them include, Digital Marketing, Financial Trading, Photography, Nutrition, Graphic Design, Web Development and Social Media Marketing