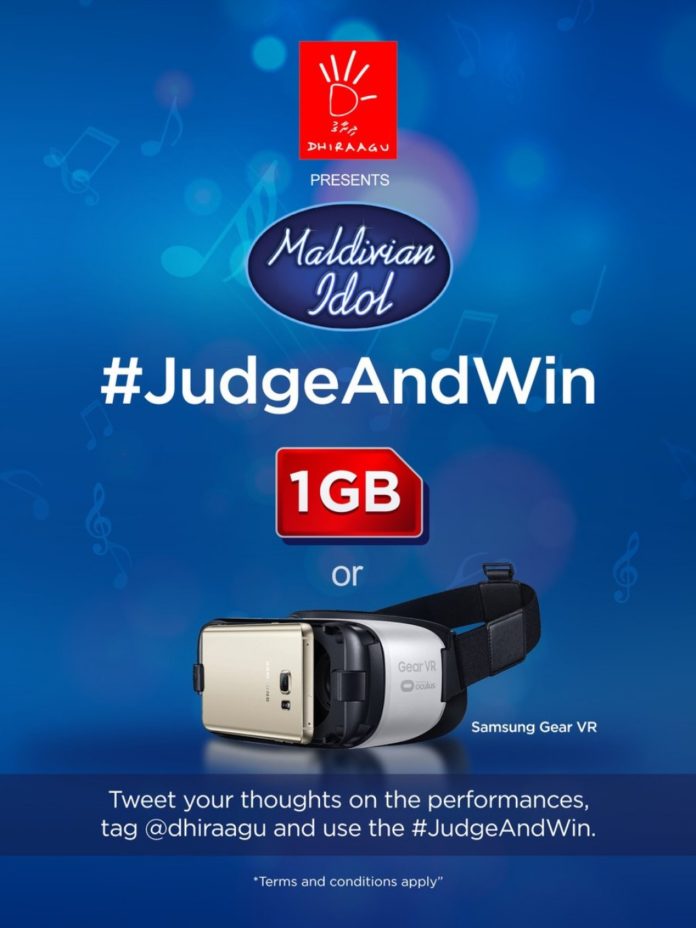 Dhiraagu, the largest telecom service provider in the Maldives, has launched a special social media promotion for the exceptionally popular 'Maldivian Idol' series, giving away free data and Samsung Gear VRs to winners.
The promotion is conducted on Twitter, where users can use the hashtag #JudgeandWin with @dhiraagu tagged in any tweet regarding Maldivian Idol until 1030am the next day following the live shows on Friday/Saturday. Five lucky winners are selected every night to win 1gb of free data. Dhiraagu has also announced that if the winner uses a different telecom provider, then the free data can also be gifted to a Dhiraagu user of the winner's choice, or switch to Dhiraagu and get an extra 1gb (2gb total) of free data as a reward.
The promotion also offers a Samsung Gear VR to one lucky winner every week, to be selected from all tweets sent during the previous Friday/Saturday shows. Dhiraagu is the title sponsor of Maldivian Idol, the first franchised television show in the Maldives, presented by PSM and a registered trademark of FremantleMedia and 19TV limited.