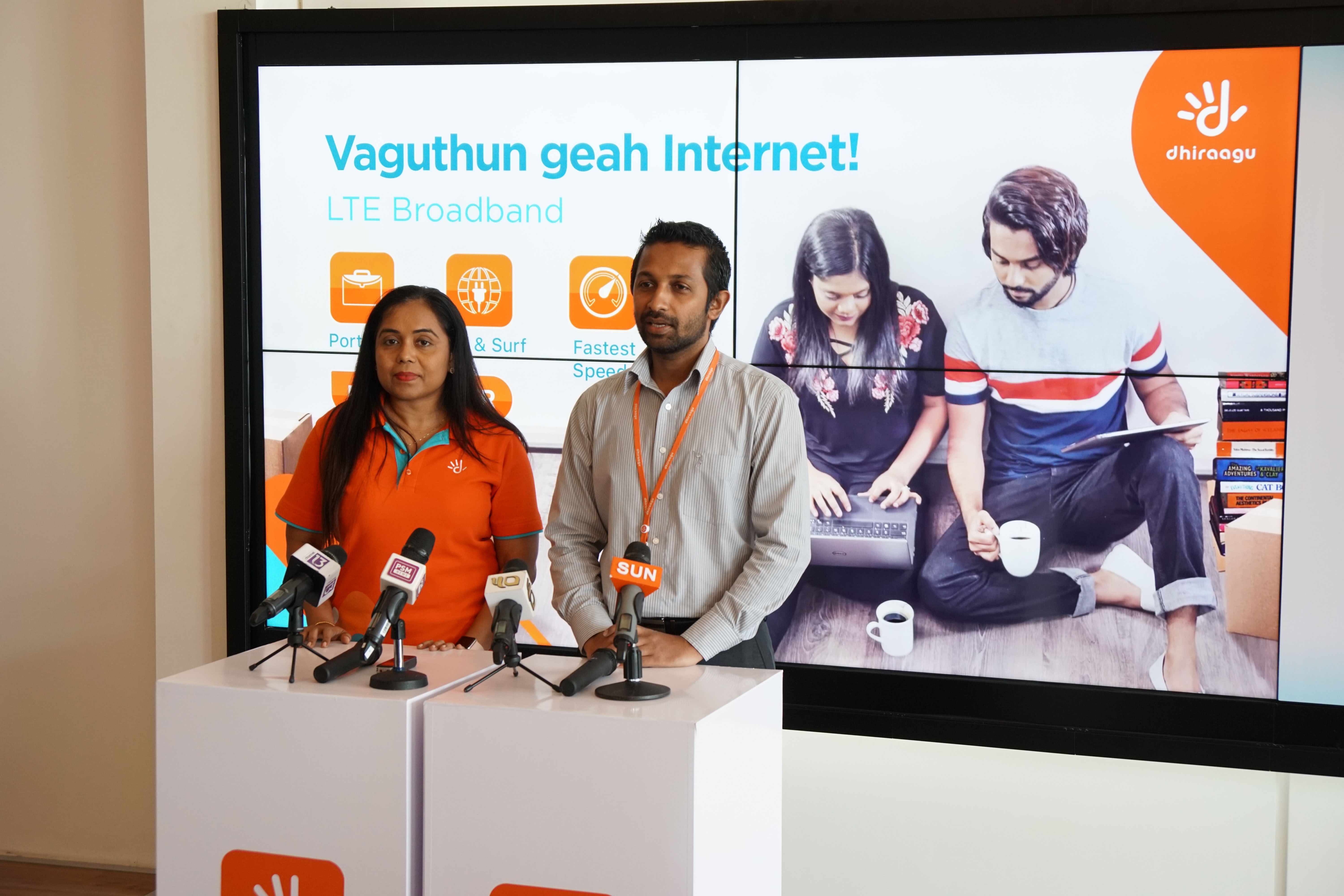 Revamped LTE Broadband services were launched by Dhiraagu, the leading telecommunications provider in the Maldives. Dhiraagu's LTE Broadband services allow users to install an internet connection in their homes instantly or use it anytime, anywhere without the hassle of cables and wiring.
LTE Broadband services were introduced to the Atolls 1 and half years ago, and on 13 December the range services have been extended with the introduction of new packages to suit the needs of travellers and users who move lodging frequently.
While introducing the new packages, Marketing, Communications & PR Manager of the company, Mr Mohamed Mirshaan said that this service is specially designed as an on the move and easily relocatable service.
This service uses the modern LTE technology and a pre-setup and activated router. Therefore, the services can be used by the customer within the time frame of a minute, by connecting to an electric source. Dhiraagu LTE Broadband is fast, convenient and available countrywide.
According to the service provider, internet speed up to 10MBPS will be available and the rates of packages will be the lowest in the country. Four packages were introduced, Broadband LTE starter 25 GB (MVR 499), LTE Basic 50GB (MVR 699), LTE Plus 100GB (MVR 999) and LTE Premium 160GB (MVR1499).
Users who get the connection for 12 months will be given the LTE Home Broadband router free of charge. For those Users getting the connection for shorter periods, Dhiraagu will make arrangements for easy router transactions.
Similar to other Dhiraagu internet packages, upon reaching the limit for data allowance users will not be charged for extra usage. Instead, they will be able to surf the internet at a slower speed. Users also have the option to purchase 5GB and 10GB add-on boosters.