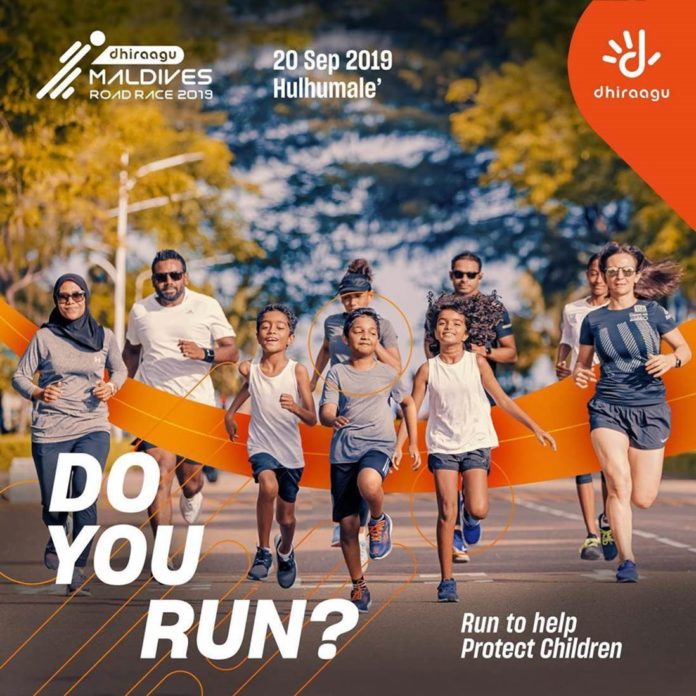 Telecommunications giant, Dhiraagu has opened registrations for the annual Dhiraagu Maldives Road Race (DMMR) to be held on September 20th.
This 13th installment of the annual event will consist of a 5-kilometer run at 4:30 pm in the evening and 10-kilometer run at 6:00 am in the morning, in the reclaimed suburb of Hulhumale'.
As a safety measure, Dhiraagu set age limits for the two events; children who turn seven years old on or before September 1 are allowed participate in the 5-kilometer run while participants in the 10-kilometer race are required to be 16 years of age by the same date.
While the participation fee is at MVR 100, participants can also opt to take their desired bib number this year, for a registration fee of MVR 500.
Donations can be made online through the registration process using Dhiraagu Pay or BML gateway.
A special 50% discount will be given for the first 1000 participants who register using the Dhiraagu Pay app.
The theme for this year's run is "protection of children's rights" and Dhiraagu intends to award a prize of MVR 200,000 among the five most popular children's rights organizations.
Last year, Dhiraagu donated over MVR600,000 to 10 NGOs and another MVR200,000 was awarded to the five most popular organizations selected by the participants.
Interested participants can register at
https://pay.dhiraagu.com.mv/dmrr/registration/