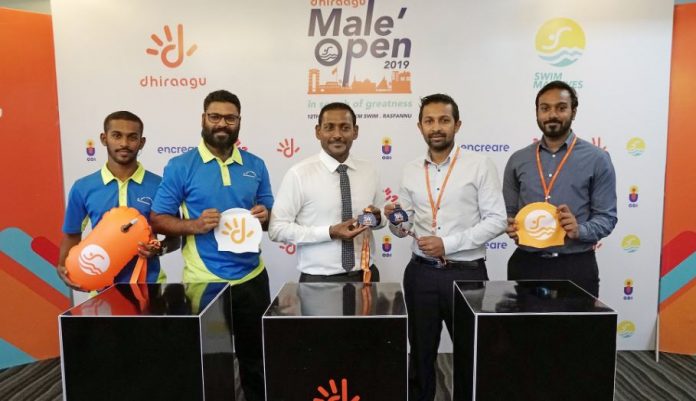 Dhiraagu Male' Open 2019 swimming competition in association with Swim Maldives are scheduled to kick off on 12th October, Saturday.
The first edition of the swimming competition will be held at Rasfannu open water area. The competition will see 1km and 500m distance categories for different age groups beginning from 10 years and above.
While medals will be given for all participants in the competition, it will also highlight the best swimmer from each age group and leading female and male swimmer in the whole competition with a special prize.
"Over 198 participants have registered for the competition and that both organizations are working with the authorities to ensure the safety measure for the event," an official of Dhiraagu said during the Dhiraagu Male' Open 2019 press conference held on Tuesday.
Prominent lawyer and Founder of Swim Maldives, Hussain Shameem also highlighted that Swim Maldives plans to regularly host monthly long-distance swim events, that will place across the Maldivian archipelago.
In 2018, Swim Maldives hosted an island-to-island 5.2KM long-distance swimming event from Kurumba Maldives Resort to the capital city Male' with over 37 participants.