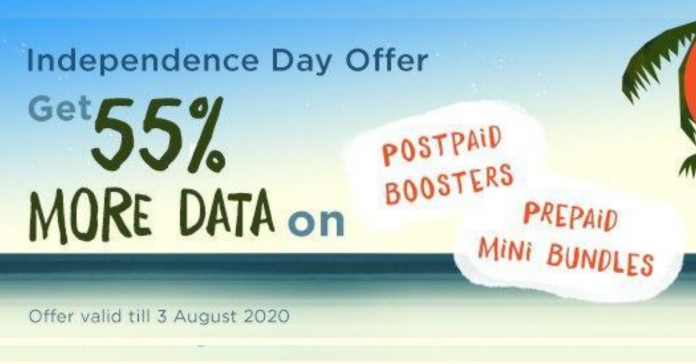 Dhiraagu has announced a special promotion to celebrate Maldives' 55th Independence Day by offering a 55% EXTRA allowance on mobile boosters.
Under this promotion, customers activating Dhiraagu Prepaid Mini add-ons and Postpaid Boosters will receive an extra 55% data allowance upon each purchase. The offer will be valid from 26 July until 3 August 2020.
While the official Independence Day assembly and other activities which are typically held have been canceled in order to curb further spread of Covid-19, celebrations of the day are expected to be held online with friends and family. We hope the extra data offered will benefit Dhiraagu Mobile Customers to stay entertained and connected with their loved ones while they celebrate this special holiday.
Dhiraagu plays a pivot role in enriching lives and uplifting customers everyday digital experience.