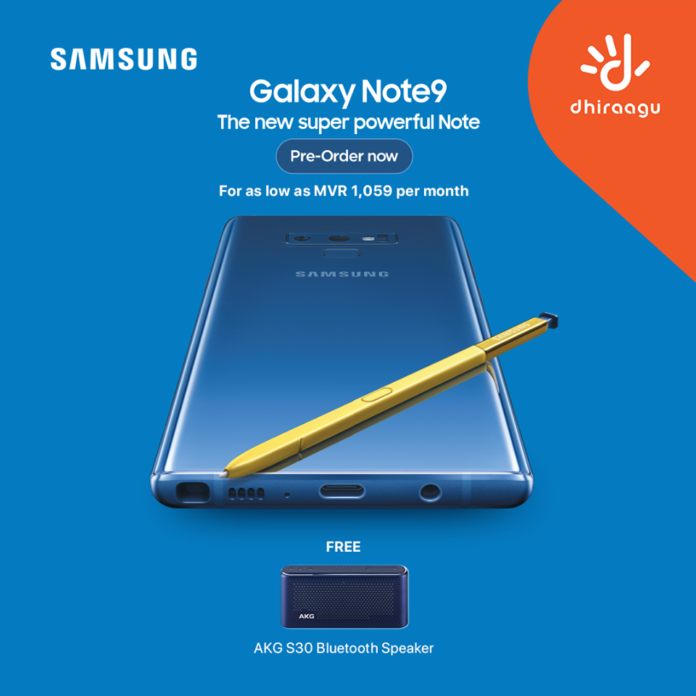 Dhiraagu announced that Samsung's popular Galaxy Note 9 mobile phone is available for preorder.
Dhiraagu is offering instalment payment options available for postpaid customers. With every device purchased, Dhiraagu customers can enjoy Free Bonus 5GB Data for 6 months, to experience 4G+ network in the Maldives. The telecommunication company has also offered a free AKG Bluetooth speaker for every purchase.
Dhiraagu said that every postpaid customer of the company can pre-order for only one smartphone.
Samsung Galaxy Note 9 is available in two variants, 128GB & 512GB. 128GB phones are selling at a price of MVR 15,499 and 512GB variant for 18,999. For instalment, customers have to pay MVR 1,059 for the 128GB and 512GB variant for MVR 1,359 monthly.
The new smartphone of Samsung is available in four colours which are; Metallic Copper, Lavender Purple, Midnight Black and Ocean Blue.