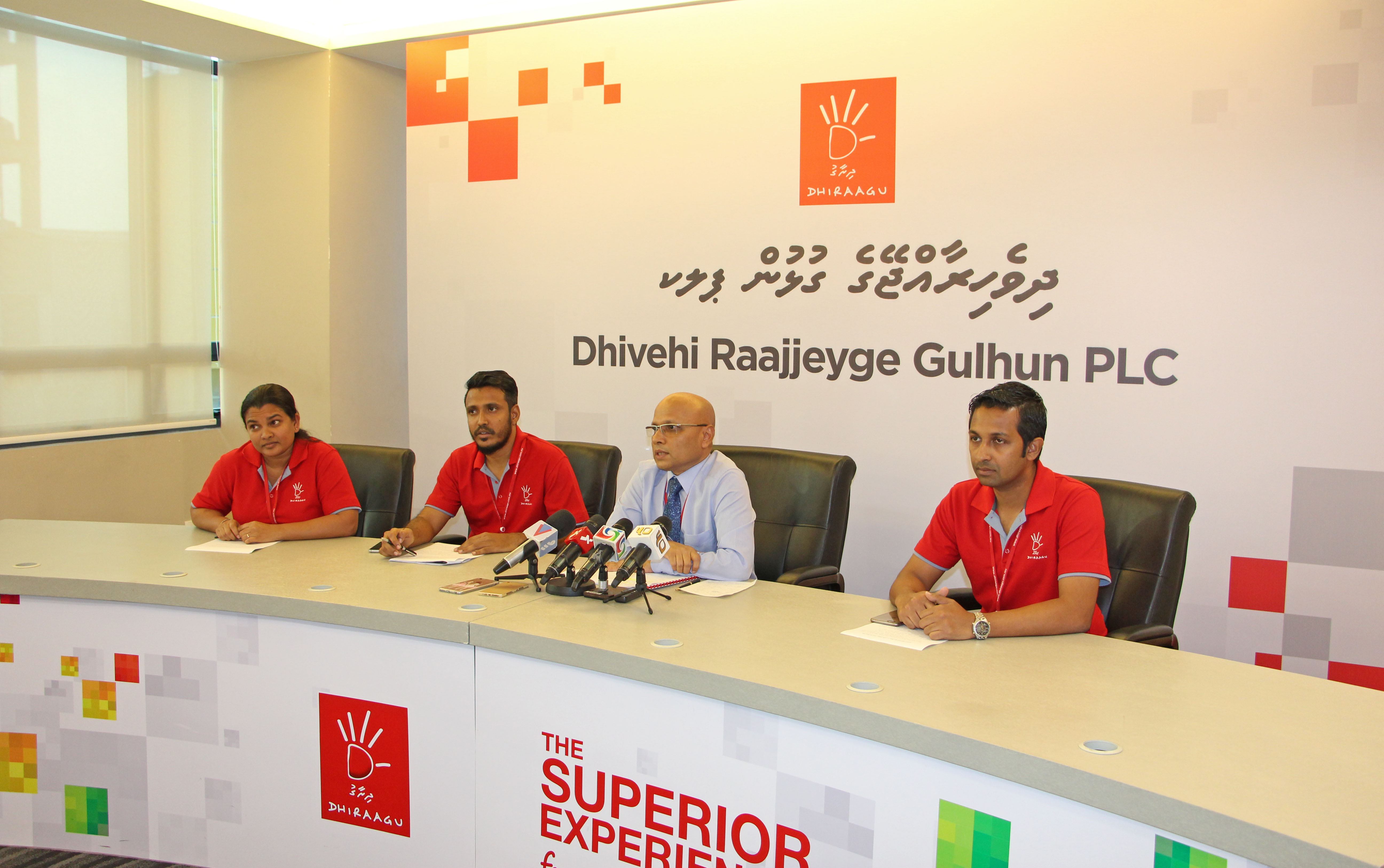 Dhiraagu has proposed to their Board of Directors to disburse MVR 1,092,120,000 in dividends for the year 2016 , with a final dividend rate of MVR 14.37.
The announcement was made at a press conference held at Dhiraagu Main Office, and the press panel comprised of Ms. Asiath Rilweena (Company Secretary and Manager Investor Relations), Mr. Ishaag Usman (Financial Planning and Analysis Manager), Mr. Ismail Rasheed, (Chief Executive Officer) and Mr. Mohamed Mirshan Hassan (Manager, Marketing Communications and Public Relations).
The representatives went on to add that since Dhiraagu went public five years, the company has shown positive increments to their clean profits annually and that during the same period, the company has invested approximately MVR 1.6 billion in upgrading, improving and enhancing Dhiraagu's products and services.
Speaking at the press conference, CEO Mr. Ismail Rasheed commented on Dhiraagu's accomplishments, stating that the true reason for the company's continued success is the public's unwavering trust in the abilities of the company, as well as the stakeholders' confidence, and Dhiraagu's team of diligent staff.