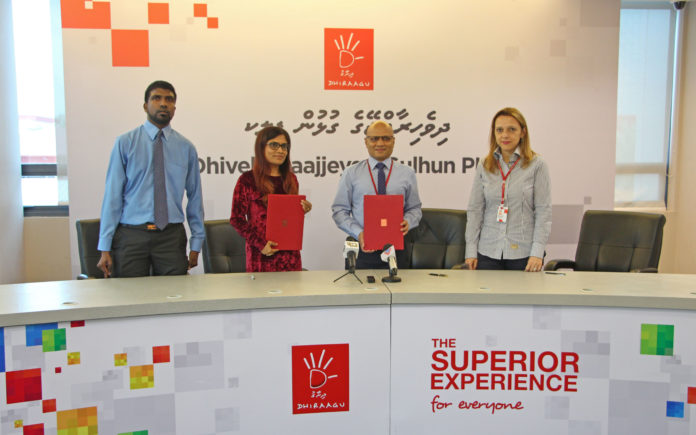 Dhiraagu supports The Blind and Visually Impaired Society of Maldives (BVISM) under its corporate social responsibility programme, by providing a special Add-On which would enable BVISM to use Dhiraagu's conference calling- Phone Meeting service for free of charge.
The signing of the Memorandum of Understanding between Dhiraagu and BVISM took place at a special ceremony held on 16th November 2016 (Wednesday) at Dhiraagu Head Office. Penal members include CEO & MD Ismail Rasheed, CMO Isabelle Hajiri from Dhiraagu , President of BVISM Mazin and Mariyam Waheedha.
The Blind and Visually Impaired Society is an NGO that was registered in the Maldives in January 2010 and advocates for the rights and wellbeing of the blind community.
This Add-On would be of great help to the members of BVISM as well as their family members as their members frequently utilize phone services in order to conduct meetings and for various purposes of the society.
Whenever there is a need to have a face to face meetings, they conduct conference sessions and phone is their main medium to keep in touch.
The Add-On is granted to BVIS and will be applicable to a pre-defined set of phone numbers as confirmed by BVIS.