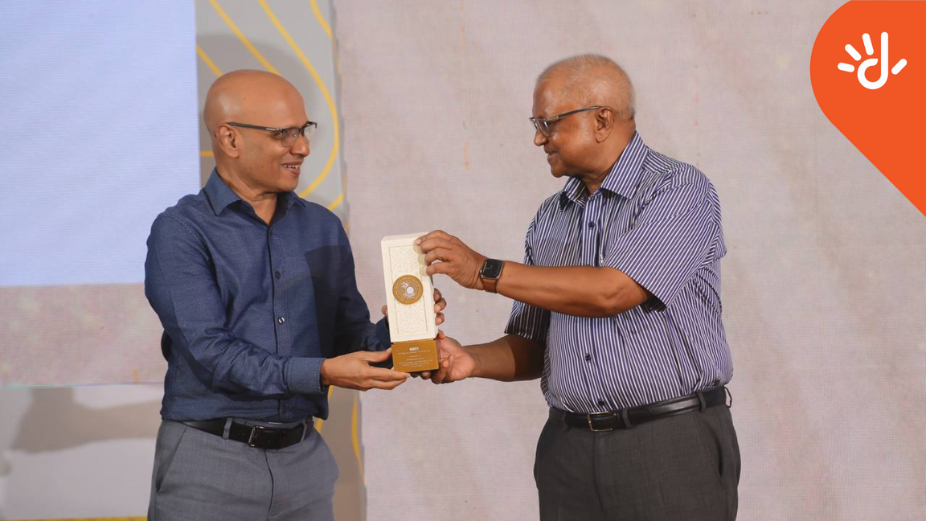 Dhiraagu has received the '50 Years of Tourism Award by MATI' recognizing the company's role in developing nations telecommunication infrastructure that has helped the growth and innovation of tourism industry in the Maldives.
The award was received by Dhiraagu CEO & MD, Ismail Rasheed at the 50 Years of Maldives Tourism Awards ceremony by MATI held at Kurumba Maldives.
The President of Maldives His Excellency Ibrahim Solih was the Chief Guest of the ceremony which was attended by pioneers and key stakeholders of Tourism industry who are recognised for their continuous efforts to the advancement of the industry.
"We are extremely honoured to receive this award, and thank the Maldives Association of Tourism Industries (MATI) for recognising Dhiraagu's contribution in the development of the tourism industry in the Maldives" stated Ismail Rasheed, CEO & MD at Dhiraagu. "Dhiraagu has always maintained a strong and symbiotic relationship with the tourism industry and together we have played a key role in developing the country, enriching lives of our people and communities. From the initial rollout of our telecoms network across the country, to the recent introduction of our 5G services, we remain committed to help connect and support the transformation of the tourism industry in the digital age."
Dhiraagu continues to serve all business customers beyond connectivity and remains as the digital transformation partner for the hospitality industry in the Maldives.