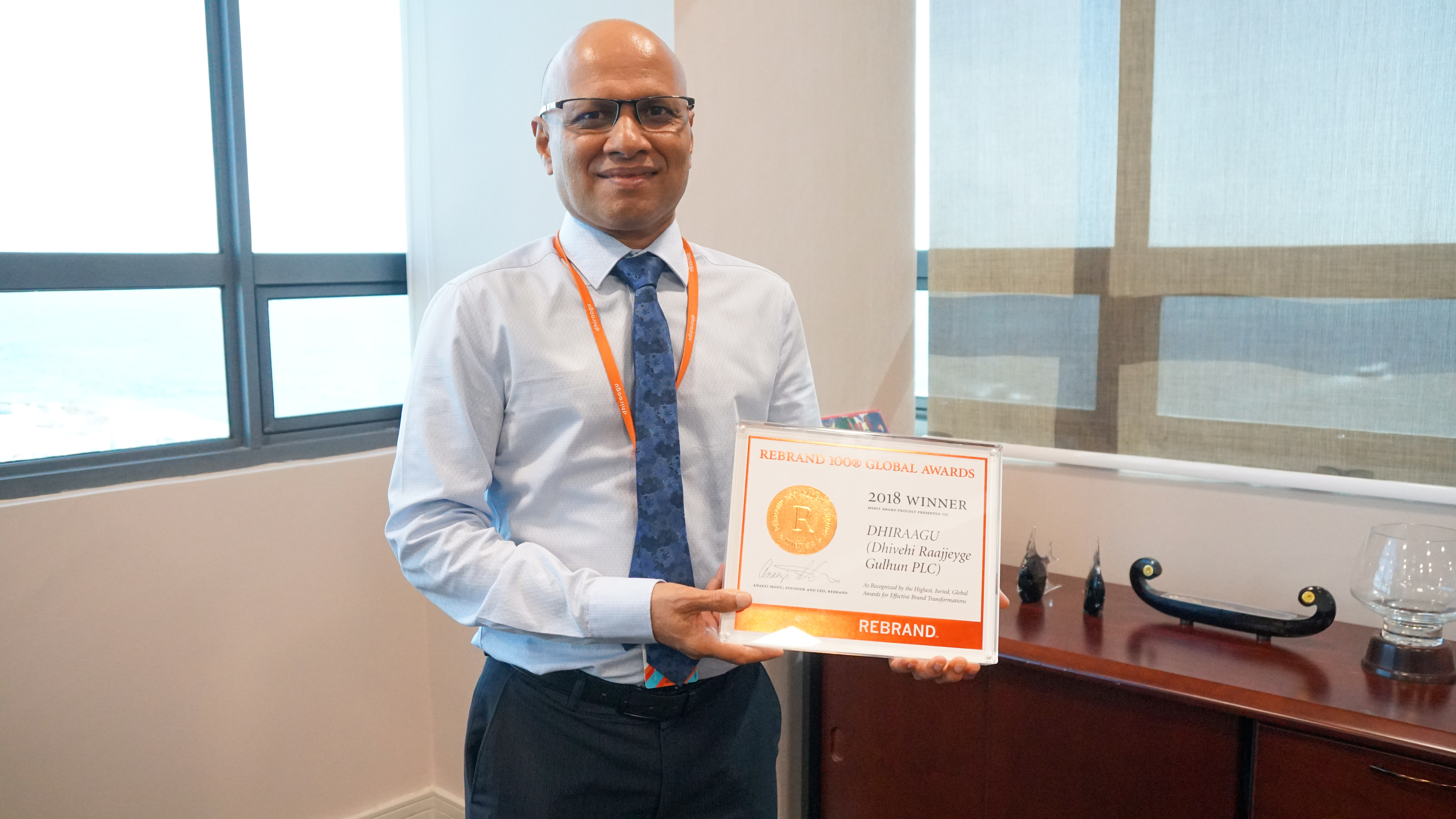 Dhiraagu was honored among one of the world's most effective brand transformations in the prestigious 2018 REBRAND 100 Global Awards. This is the first time a local brand was recognized at an international platform for brand transformation.
REBRAND is the leading global resource for case studies on effective brand transformations. The REBRAND 100 Global Awards is the highest recognition for excellence in brand repositioning – and the first and only competition of its kind. A panel of international business, marketing and design executives is selected to jury 37 industrial brands spanning over 42 countries worldwide.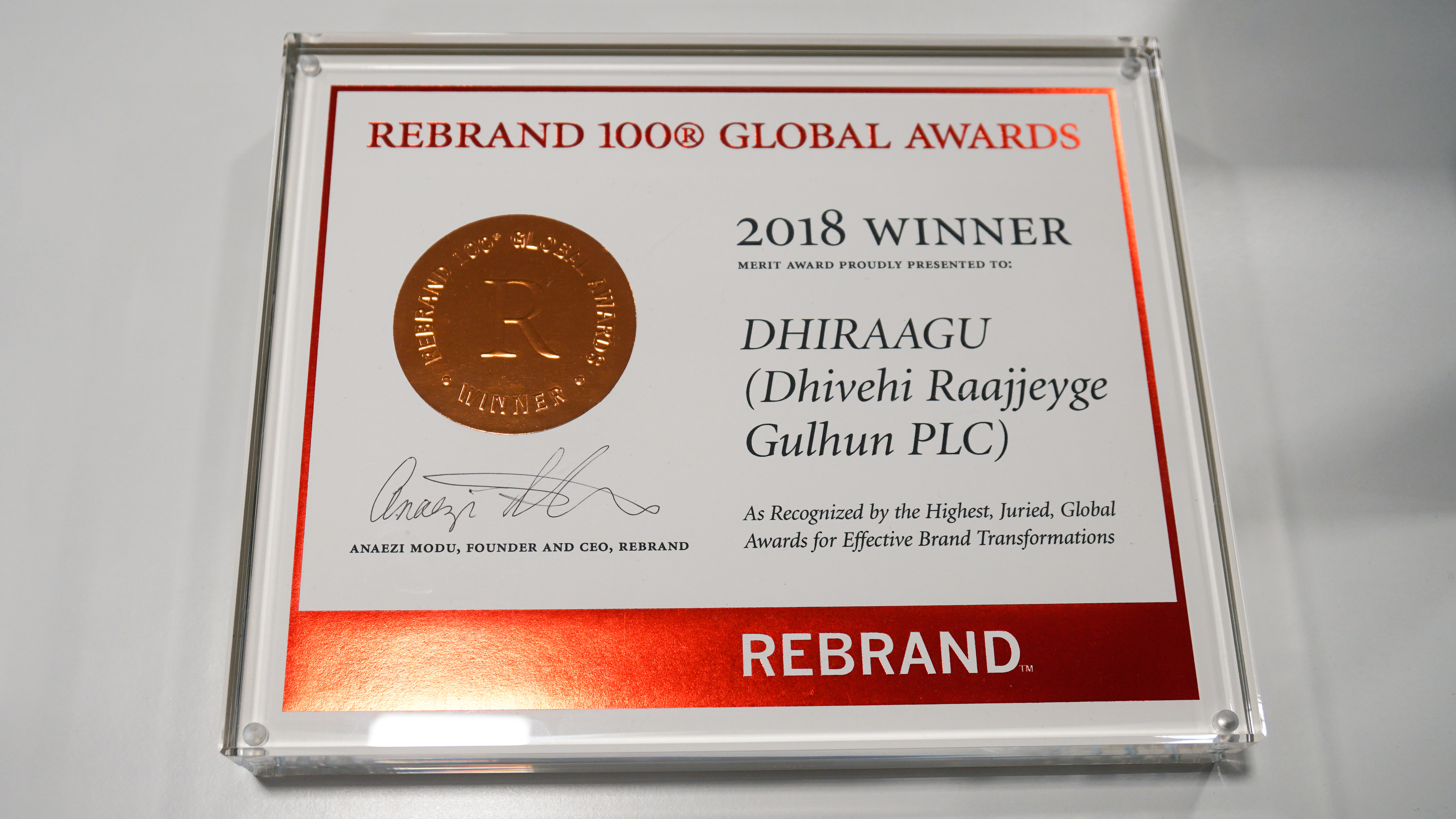 "This is one of the biggest honors a local company can have – to be recognized among top international brands", stated Senior Manager of Brand and Marketing Communications, Mirshan Hassan. "It brings us immense joy that our customers accepted our brand transformation with open arms. We did not only transform our company logo and colors, but we revolutionized our postpaid, prepaid and fibre broadband packages. Additionally, we introduced Maldives' first nationwide IPTV service and mobile money services. Our rebranding further emphasizes the importance we place on customer care and proves that Dhiraagu will continue to be the brand that customers can trust and rely on", Mirshan added. 
Dhiraagu introduced their rebranded company logo, along with the new color – orange. The transformation shows that Dhiraagu is a lifestyle driven digital services company. 
With the new slogan, "Take On Tomorrow", Dhiraagu is ready to not only tackle the technological developments, but also to implement them in our daily lives.