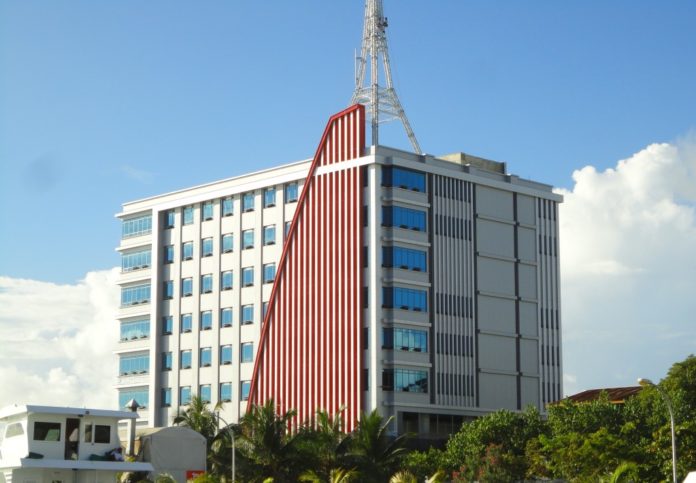 Maldivian telecom giant Dhiraagu has confirmed a 30% increase in revenue by March's end of 2017, compared to the figures reflecting on 2016's final quadrant. The company notes that it's a favorable collection of revenue for a first quarter of the current fiscal year – adding that their income for the first quarter of the current year is almost close with the figures of 2016's final quadrant.
Dhiraagu noted the first 3 months of current year proved profits include a significant amount for their newly implemented and established mobile-data packages, which was well received by the customer base with positive reviews.
The company generated a net profit of MVR 244 million during the first quadrant of 2017 which is a 30% increase compared to the previous quarter. Dhiraagu went on to achieve new feats in the form of establishing 4G connectivity for 70% of the country's population while 17 new locations were belted under installation of their fiber broadband network. Some prolific accomplishments of 2017 by Dhiraagu include;
Launching of Smart Executive Packages which grant customers unlimited voice-time and SMS package and include the highest data allowance packages distributed in Maldives.
New postpaid customers switching to Dhiraagu were awarded 2GB data allowance for a period of 6 months and additional to this, a 25% deduction from postpaid bills.
An extra 50% allowance on mobile data was awarded to Power Plan customers between 26th January and 9th
Apart from their corporate ventures, Dhiraagu is celebrated for their active participation in various social and community based services and charity work. The company highlights the following as feats achieved during the first quarter of 2017;
Assisting and collaborating with various public health agencies operating in Maldives to create awareness among citizens regarding the H1N1 epidemic as well as collaboration with Maldivian Red Crescent to establish a call center for flu awareness.
Youth empowerment and development is another crucial priority of Dhiraagu, and are the title sponsor for one of the biggest youth oriented platforms in Maldives, the Maldivian Idol (Season 2). Apart from this, Dhiraagu has been a prominent sponsor in various football tournaments, which includes Maldives Resorts Football League and various futsal tournaments organized and arranged by Housing Development Corporation and Club Maldives.
Protection of the environment – Under the campaign "For The Oceans" in association with PARLEY, the company installed various recycling bins at their head office for discharging plastic bags in order to create awareness and to encourage staffs to go eco-friendly.