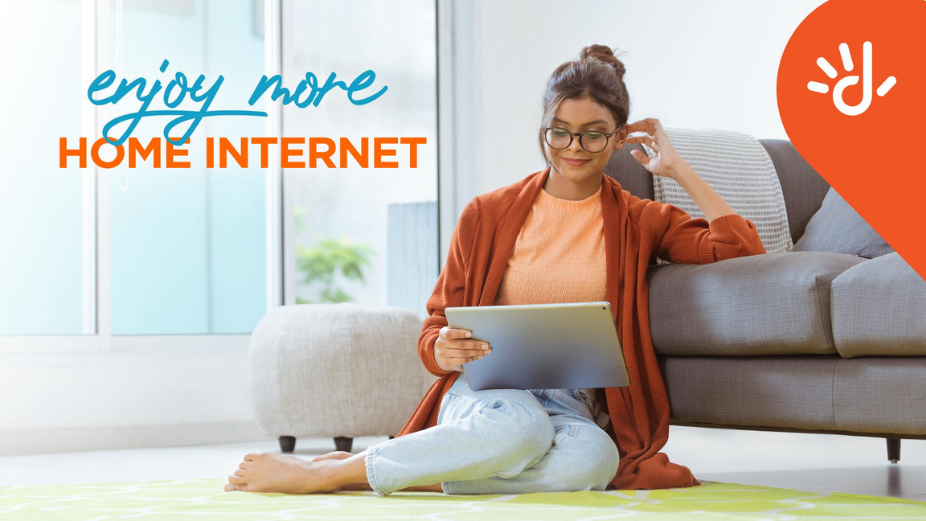 As part of Dhiraagu's commitment to supporting the government's initiative to reduce home internet prices, the company has brought significant changes and revealed its new Home Fibre Broadband package portfolio.
The revamp includes the 3 packages announced by the government on 27 May 2021 and the improvement of throttle speeds (speed after allowance) to 2Mbps for packages below MVR 300 and 5Mbps for packages above MVR 300. Together with the company's collective efforts to enhance customers' digital experience, the changes on the packages will be effective from 1 July 2021.
The enhancements that have been introduced today will have a significant impact on customers as they can enjoy more value without spending any additional charges. With these new changes, Dhiraagu Home Fibre Broadband customers will now get up to 100% more data allowance on their packages and up to 50% reduction in overall data price.
Dhiraagu customers will be able to view the enhancements to their existing package by visiting the 'Package Checker' https://bit.ly/3A9CHu4 on the Dhiraagu website. The changes will be implemented starting from 00:00 hrs of 1 July 2021 and expected to be completed by 06:00 hrs of 1 July 2021.
Customers may not be able immediately to see the changes on their MyAccount or Dhiraagu Mobile app as it may take some time reflect on these applications.
Dhiraagu high-speed Home Fibre Broadband service is now available to 80% of national households making Dhiraagu Fibre Broadband network the largest highspeed data network in the nation. The company plays a pivotal role in enriching the lives of the people living in the Maldives and continuously keeps on enhancing customer packages to cater to the growing demand.