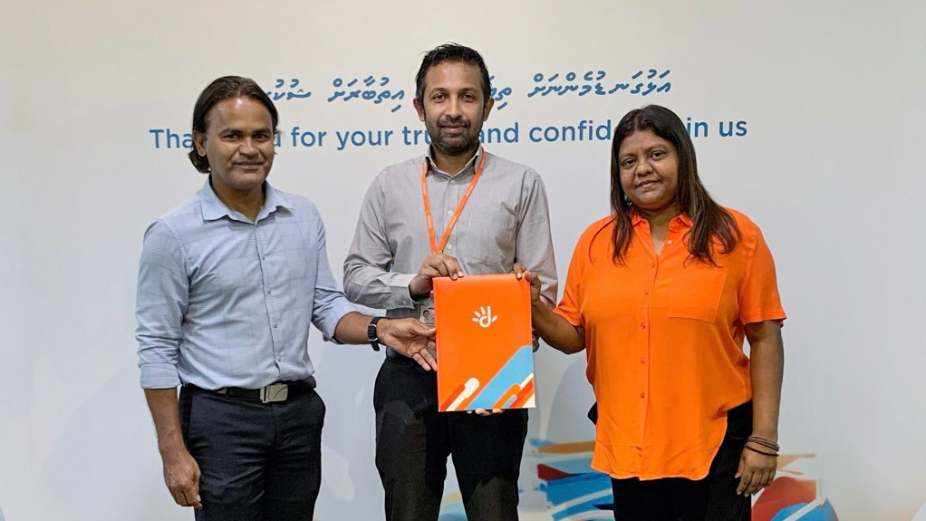 Dhiraagu has partnered with the Tennis Association of Maldives (TAM) for the Dhiraagu Invitational Tennis Championship 2023.
The tournament is scheduled for 21-25 November 2023 at the National Tennis Centre, Male'. Over 100 players from local primary schools will participate in this eventful tournament, with international athletes from Bangladesh, India, Sri Lanka, and Thailand expected to participate.
"We are delighted to partner with the Tennis Association of Maldives to host this tournament in the Maldives. This is an important part of our work to empower the Maldivian sports community's growth by fostering an environment where talent can thrive. We are confident that this tournament will empower our local athletes and create an excellent platform to showcase their skills in international settings," stated Mohamed Mirshan Hassan, Director of Brand and Marketing Communications at Dhiraagu.
"We would like to thank Dhiraagu for their generous contribution and support in hosting this signature tennis event in the country. This is an excellent opportunity for our Maldivian athletes to challenge regional players and further develop their skills. We are grateful to Dhiraagu for their support in making this happen," stated TAM's Development Director Ignaz Mansoor.
Dhiraagu is dedicated to supporting events such as this, strengthening sports in the Maldives and offering exciting new opportunities for local athletes.