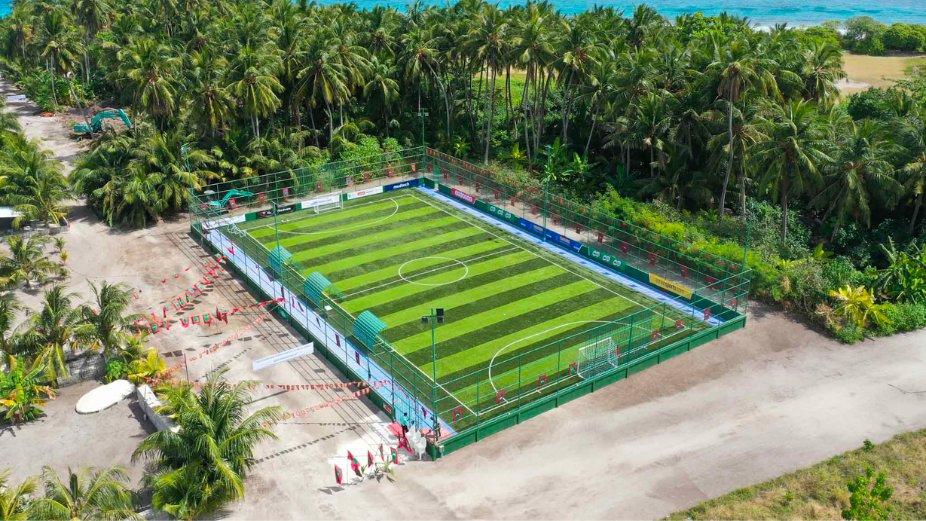 Dhiraagu has signed with Tekkers sports management company to become the exclusive Digital Partner of all their sporting tournaments for the year.
Through this collaboration, Dhiraagu will be supporting various events held across the Maldives by Tekkers, specially targeted towards island and resort residents. These events include a wide range of competitions in sports such as futsal, handball, 3×3 basketball and badminton as well as a run.
Additionally, Tekkers will also be hosting a series of exposure events for different islands of the Maldives, showcasing their unique cultural heritage.
"We are delighted to come aboard as the Digital Partner for Tekkers' sporting events throughout the year. Supporting the development of sports and community-engaging events is very important to us and through this partnership we look forward to working with Tekkers to accomplish that," stated Naiya Shareef, Assistant Manager Brand at Dhiraagu.
"We would like to thank Dhiraagu for their active participation in contributing towards the development of sports and community events. We look forward to working with the company to carry out Tekkers' events for the year which will be conducted with participants from all over the Maldives," stated Dr Hussain Sunny Umar, Co-Founder of Tekkers.
Dhiraagu continues to support and collaborate on projects which strengthen communities through sports and recreation.