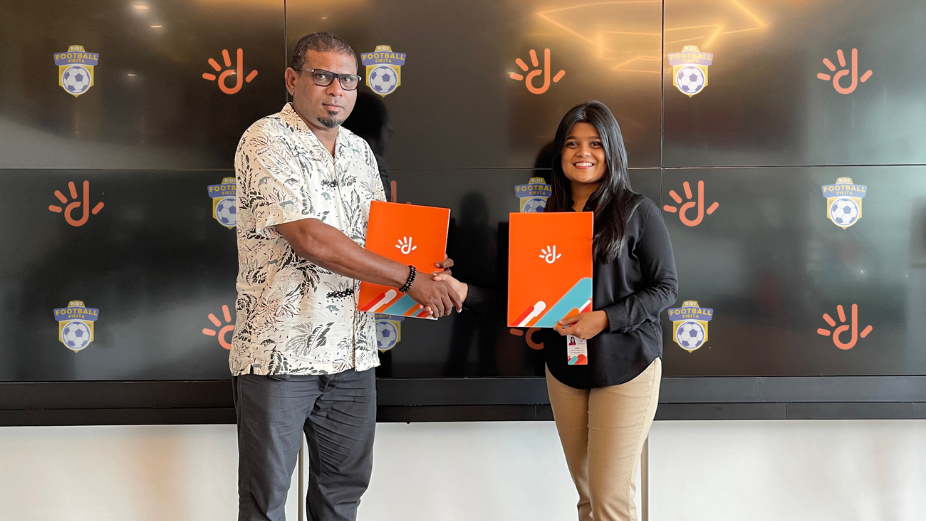 Dhiraagu has signed as the Digital Partner for Kids Football Fiesta organized by Soccer Veterans Association of Maldives.
This football fiesta is aimed at students from grade 1 and 2. A total of 20 schools from Male', Villimale' and Hulhumale' will be competing in this fiesta to be held from 1 – 4 June 2022 at Henveiru Football Ground.
"It is a pleasure come on board as the Digital Partner for the Kids Football Fiesta 2022. We are committed to continue our support in initiatives that focuses on developing the younger talents in our community" stated Jaishan Hameed, Assistant Manager Public Relations at Dhiraagu.
"We would like to thank Dhiraagu for their continuous support to achieve our mission to the society at large and the development of Maldivian football by empowering children at the grass root level by driving interest in them to play football" stated Ali Shameem, Chairman at Soccer Veterans Association of Maldives.
As it is a key focus of company to empower young people, the company has been supporting in various youth development programs, enabling opportunities for young people to 'take on tomorrow'.
Dhiraagu continues to support and advocate projects to strengthen communities through sports and recreation.