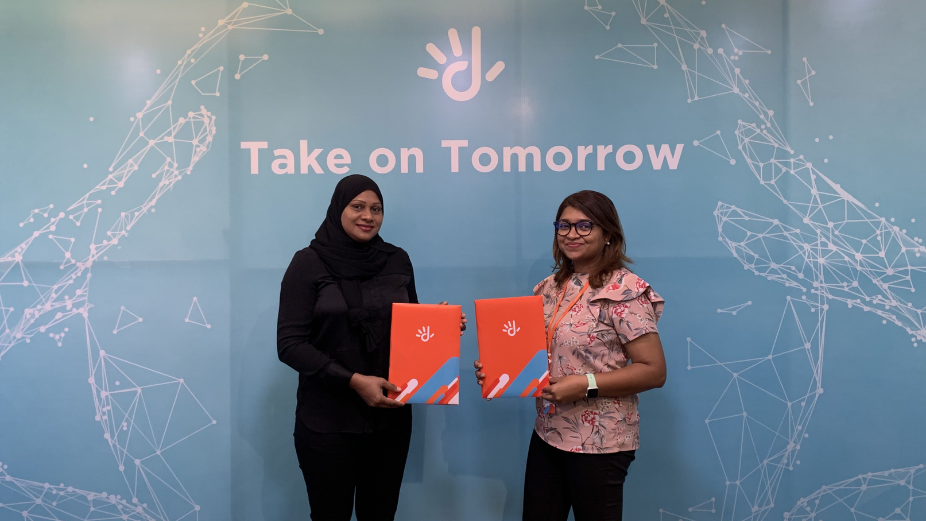 Dhiraagu has signed an agreement with Fiontti Netball Academy to become their Digital Partner of the year.
Fiontti Netball Academy is a netball academy in the Maldives with over 370 youth and grassroots players. Through this partnership, Dhiraagu will support the academy to host their annual Netball Fiestas as well as the Under-12 and Under-14 Inter-School Netball Tournaments.
"We are delighted to be the Digital Partner of Fiontti Netball Academy and support the promotion of netball within the Maldives. With this collaboration, we hope to help develop netball in the Maldives by prepping well-disciplined, skilled players," stated Naiya Shareef, Assistant Manager, Brand at Dhiraagu.
"We would like to thank Dhiraagu for their active participation in contributing towards the development of sports in the community. We look forward to this partnership with the company which will enable us to create more opportunities for young netball players," stated Aishath Nazima, Founder of Fiontti Netball Academy.
Dhiraagu continues to support and collaborate on projects which empower youth and strengthen communities through sports and recreation.