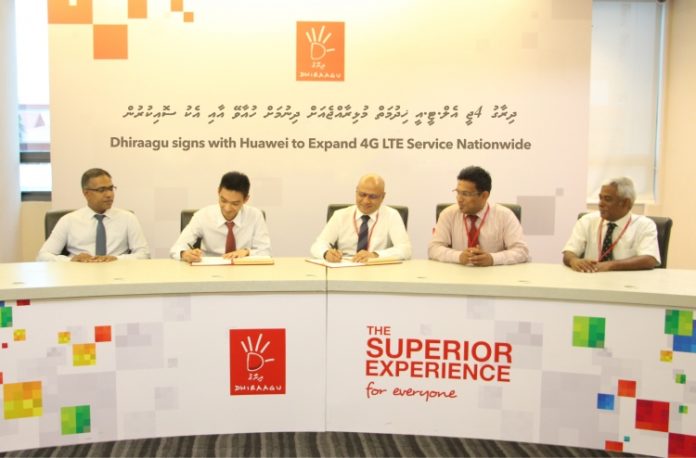 Dhiraagu signs on with Huawei and Nokia to get the required equipment and necessary expertise to set up systems to provide 4G internet nation wide next year.
This project was initiated last month by Dhiraagu and is expected to continue working early on till next year with the partnership of Nokia and Huawei. Huawei has proven in recent years that they are a formidable player in both networking and mobile technology and Nokia is a company with more experience under its belt than most flagship brands today.
Once this mega project finishes they would be able to provide broadband internet connections to local households in island more than ever along with high speed mobile internet via 4G.
After the introduction of 4G into the country last year, Dhiraagu had expanded its 4G connectivity beyond the capital Male' to:
HA. DHidhhoo
Addu
Fuvamulah
GA. Villingili
Gdh. Thinadhoo
Lh. Naifaru and Hinnavaru
L. Mathimaradhoo and Thundi
R. Dhuvaafaru
N. Velidhoo
Dh. Kudahuvadhoo
HDh. Kulhudhuffushi
Dhiraagu already provides 3G internet to all islands in the country and is now working on a fiber optic submarine cable to provide internet broadband to households across the nation.