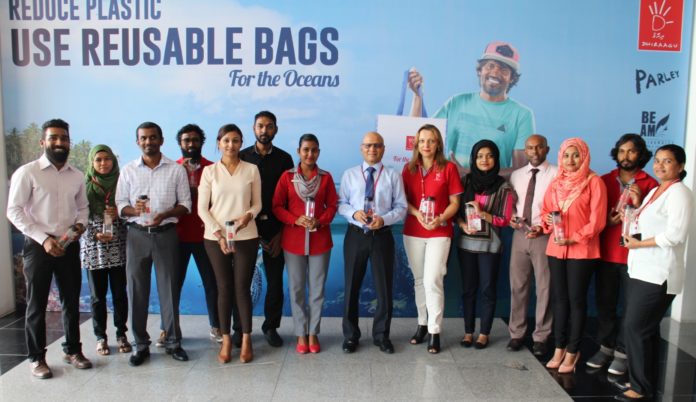 Single us plastic bottles have been boycotted by the staff of Dhiraagu as part of their for the oceans campaign.
Under their corporate social responsibility, Dhiraagu has implemented policies that stop the use of single use plastics such as plastic bags and now plastic water bottles. Instead, they have placed numerous water coolers on all floors at their Head Office. The staff were all given a multi purpose water bottle to carry around and refill.
In addition to this, Dhiraagu has selected, what they have dubbed the Green Champion from each department. The Green Champion's responsibility is to organize and carry out sustainable green activities along with implementing "for the oceans" campaign policies to their respective departments.
The "for the oceans" campaign is carried out with the international organiztion PARLEY whose mission is to make the world a greener and more environmentally sustainable place, along with the their Maldivian associate, Beam.