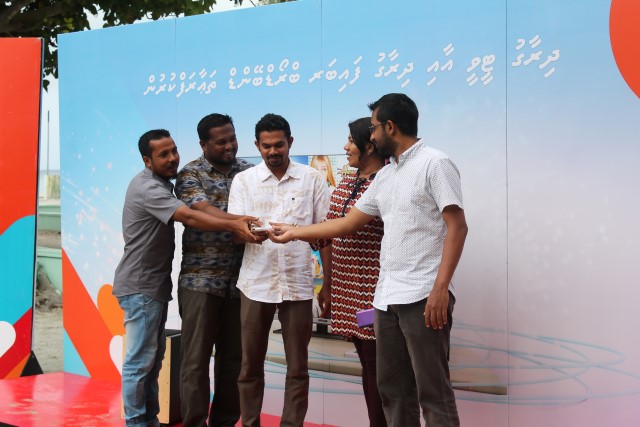 Dhiraagu IP TV and Dhiraagu Fiber has been launched at Kuda Huvadhoo.
The launching took place with a colourful festival which included a lucky draw promotion where customers could take part in. A 55 inch TV, 3 months free Dhiraagu Fiber Broadband and Dhiraagu TV were given to one of the lucky draw winners and free Dhiraagu TV and Dhiraagu Fiber connection were won by other lucky draw winners.
A promotion has also been launched by Dhiraagu at Kuda Huvadhoo. Customers now can get free service to set up the Dhiraagu TV connection along with a free joy-box which is used with the Dhiraagu TV.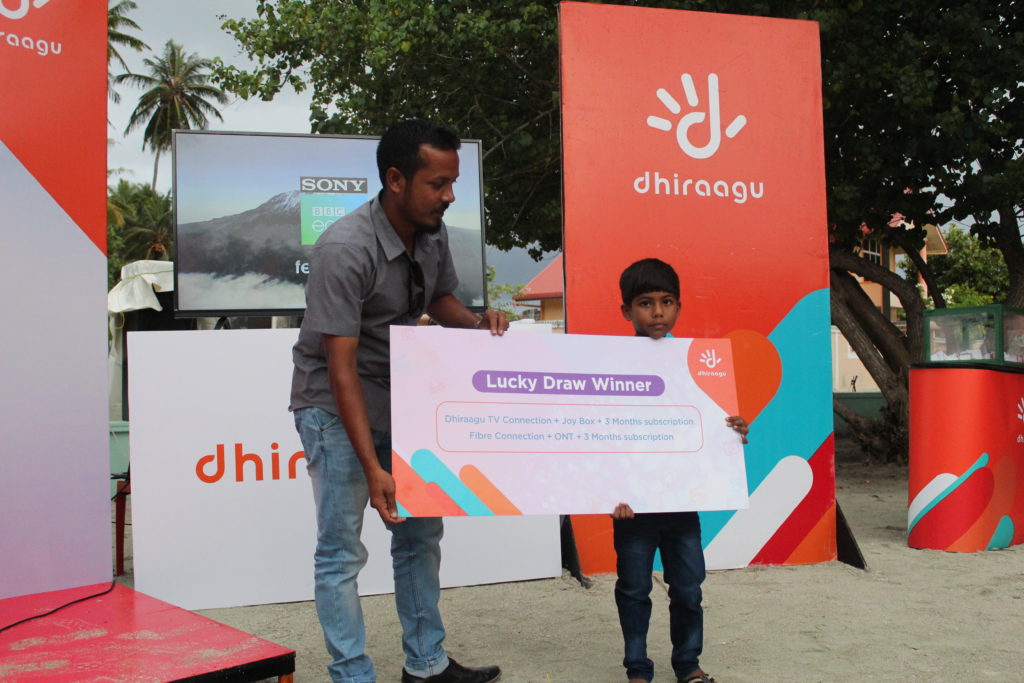 It was revealed by Dhiraagu that Kuda Huvadhoo is the 17th island where they have introduced these state of the art services to.
Fibre Broadband is the latest technology used to provide broadband service in the world. Dhiraagu Fiber Broadband is the fastest service in the Maldives in terms of 100 Mbps with an allowance up to 1 terabyte.
Dhiraagu Fiber services are available in 42 islands including, Vilimale', Hulhumale' and Dhiraagu Fiber to home Male'.