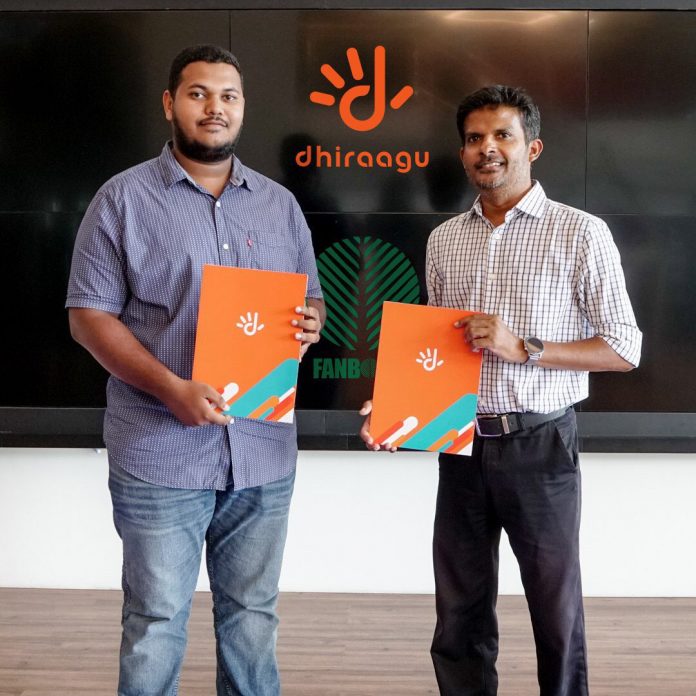 Telecom Giant, Dhiraagu has extended its service to Th. Vilufushi in partnership with Fanbondi, a locally based company.
Dhiraagu announced their partnership Fanbondi this October and since the rollout of DhiraaguTV services in Th. Vilufushi, a number of households have gone live. These customers can enjoy IPTV services at an affordable rate customized specially for the island. DhiraaguTV has received overwhelming support from the communities thus far.
With this fruitful collaboration, customers can enjoy an uninterrupted world of entertainment and gain access to video on demand (VOD) library for free until the end of the year.
Head of Operations of Fanbondi, Mr. Ismail Affan Mohamed stated "It is to my delight that we are here today with the largest digital service provider in the Maldives. I believe this is the beginning of a rich partnership that will aspire SMEs to enrich their ventures."
It has been over two years since DhiraaguTV was introduced and it has shown significant progress in over 50 islands across the country with 90+ channels to enjoy.