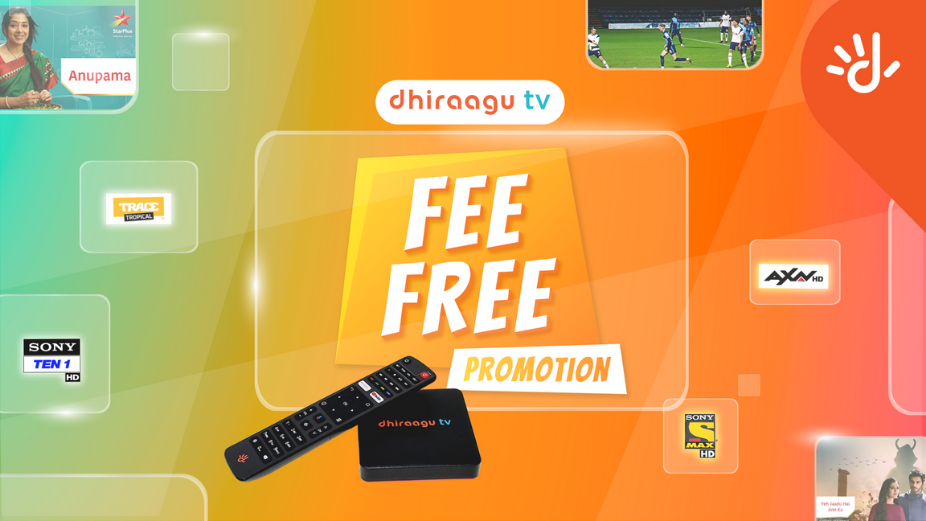 DhiraaguTV has announced a limited-time offer where existing Dhiraagu Fixed Broadband customers can apply for DhiraaguTV before 31 May 2021 to enjoy FREE connection and FREE Joybox (set-top-box).
Under this promotional offer, 20 lucky customers can stand a chance to enjoy their favourite channels FREE for six-months. All customers who subscribe to DhiraaguTV service during this promotional period will be eligible for the Lucky Draw. The 20 customers selected will get to choose a package of their choice.
Apply for DhiraaguTV today to enjoy high-quality entertainment bundles for your needs. With more than 100 quality channels in its fully digitized network, DhiraaguTV has extended digital IPTV service to 77% of national households. DhiraaguTV service is now available on 54 islands and has also piloted collaboration with private networks to roll out services to islands that lack fixed broadband services.
DhiraaguTV brings quality entertainment using the best of technology to the Maldivian community and promises it will remain one of the key priorities of the company.
For more information about DhiraaguTV, please visit: https://bit.ly/3bBZ4wB