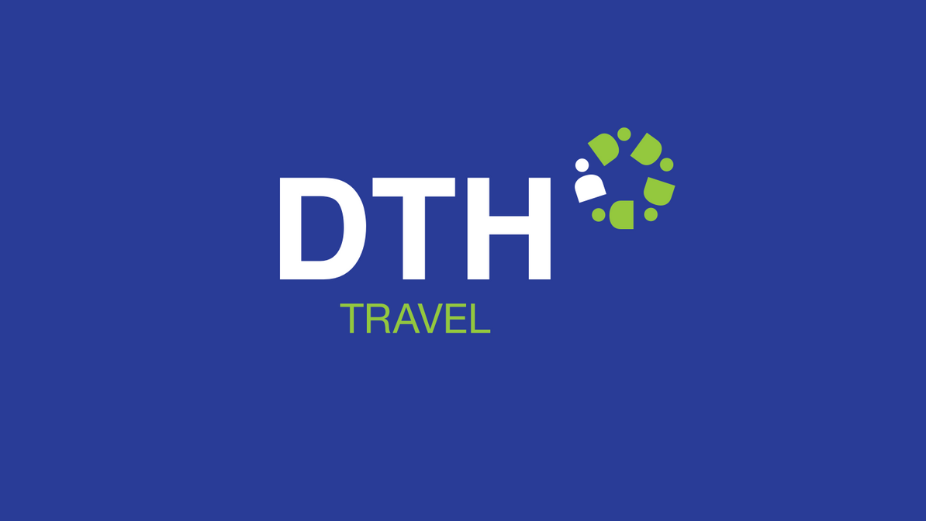 Diethelm Travel, a leading Destination Management Company (DMC) with a rich heritage of over six decades, announced its rebranding as DTH Travel at the World Travel Market 2023.
The transformation to DTH Travel signifies not just a change in name and logo but a refreshing new take on how the company will redefine travel.  DTH Travel leverages its rich legacy, vast expertise and core values to infuse the time-honoured tradition of travel with a fresh and contemporary approach, inspiring journey-makers to travel wide, travel far, and travel often.
"For 66 remarkable years, DTH Travel has been on an extraordinary voyage, crafting journeys of a lifetime across 13 diverse Asian countries. As we walked the extra mile with our clientele, our own horizons expanded. Today marks a defining moment for us: our rebrand signals a transformative shift, reimagining our identity and mission and ensuring we remain relevant in these dynamic times. As the world we live, work and travel in continues to evolve, our commitment to excellence is unfailingly constant', said Stephan Roemer, CEO of DTH Travel.
DTH Travel's new manifesto is centred on four key pillars that define the essence of the brand:
Industry Experts
With decades of experience and in-depth knowledge of each destination, DTH Travel's teams of local experts across 13 destinations are committed to delivering unparalleled service to their trade partners and customers.
Tailor-made Experiences
DTH Travel believes that every traveller is unique, and so should their holiday be; the team's expertise ensures that every journey is curated and tailored to individual preferences.
Community Experts
DTH Travel is committed to developing key products that empower and benefit local communities at a grassroots level. By supporting local businesses and initiatives, DTH ensures an enriching and authentic travel experience while supporting regenerative tourism.
Progressive Vision
Embracing innovation and technology, DTH Travel adopted TourPlan, the world's leading software system for DMCs. This move has digitalised their distribution process, making it easier and more efficient to package products for clients while generating fast and accurate customer quotes.
"In a market crowded with DMCs, DTH Travel has succeeded in setting itself apart. Our passionate travel designers have deep roots in their destinations, enabling them to introduce unique facets to every journey they create. The relationships we have built with our partners in these destinations open doors for our guests to directly engage with communities and experience authentic culture while contributing to the sustainability of local heritage and environment," said Suranjith De Fonseka, Managing Director of DTH Travel Sri Lanka and Maldives.
DTH Travel Maldives is a fully owned subsidiary of the Cyprea Group, a leading conglomerate in the Maldives and a joint venture with the Acorn Group in Sri Lanka and the Maldives. The Acorn Group has diverse interests in travel & tourism, aviation, outbound travel, inbound travel, hotel & villa management, logistics, education, and insurance brokerage, together with other business interests.
DTH Travel, formerly Diethelm Travel, is a Destination Management Company specialising in tailor-made holidays focusing on authentic experiences and innovative products while upholding responsible travel practices. With local offices across 13 countries in Asia, including Thailand, the Philippines, Malaysia, Singapore, Vietnam, Cambodia, Laos, Myanmar, Bhutan, Maldives, Sri Lanka, Hong Kong, and China, they have been serving the travel industry for the past 66 years, and have consistently been recognised as Asia's Leading DMC from 2019 to 2022.
Diethelm Travel the Maldives, in operation since 2008, will now be rebranded as DTH Travel the Maldives.