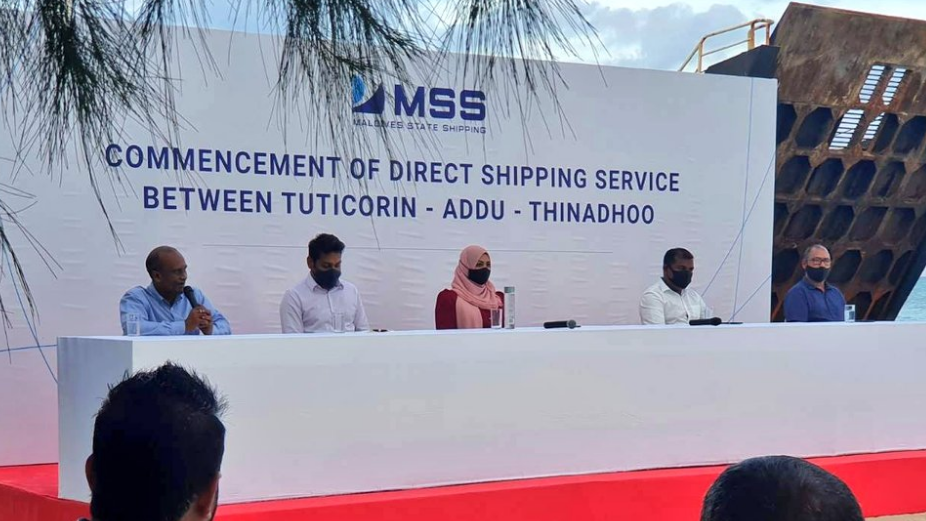 Direct cargo shipping services has commenced between India's Tuticorin and GDh. Thinadhoo. The first cargo shipment with 400 tons of cargo on MSS Bonthi of Maldives State Shipping (MSS) docked at the island of Thinadhoo yesterday.
A special function took place at Thinadhoo with the commencement of the government-initiated cargo operations. Minister of Transport and Civil Aviation, Aishath Nahula said, "Direct cargo shipping services between Tuticorin and Thinadhoo, will increase the availability of affordable goods for the island residents and nearby atolls."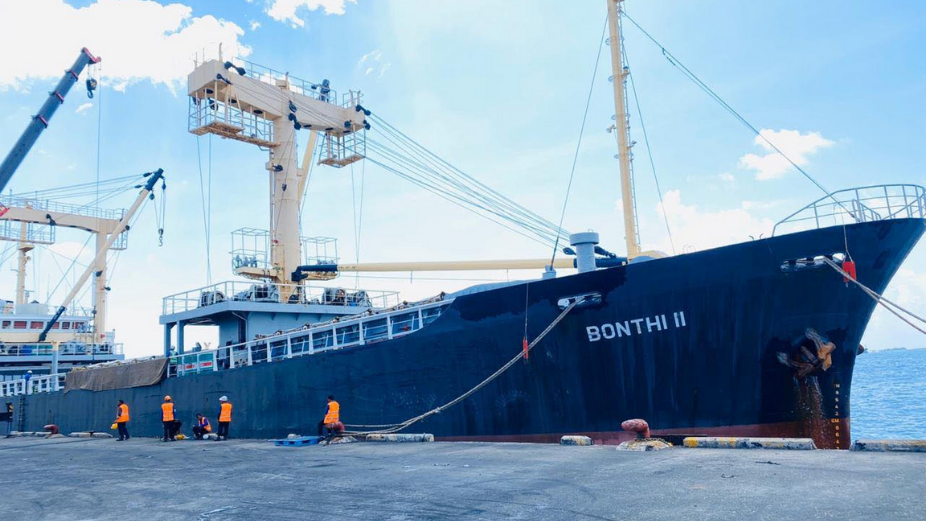 The Managing Director of STO, Hussain Amru also noted that the Government intends to make a world-class shipping hub in Huvadhoo atoll. He said that this is a great development to the atoll and would bring a lot of easements to Southern businesses, especially the youth businessman.
Trips between the Tuticorn and Thinadhoo will take a total of 20 days and cadets will be provided the opportunity to take part in officer training programs depending on availability.
MSS began operations between Tuticorin and Addu earlier this month. However, operations between Kulhudhuffushi and Cochin, India started in September and is successfully ongoing.