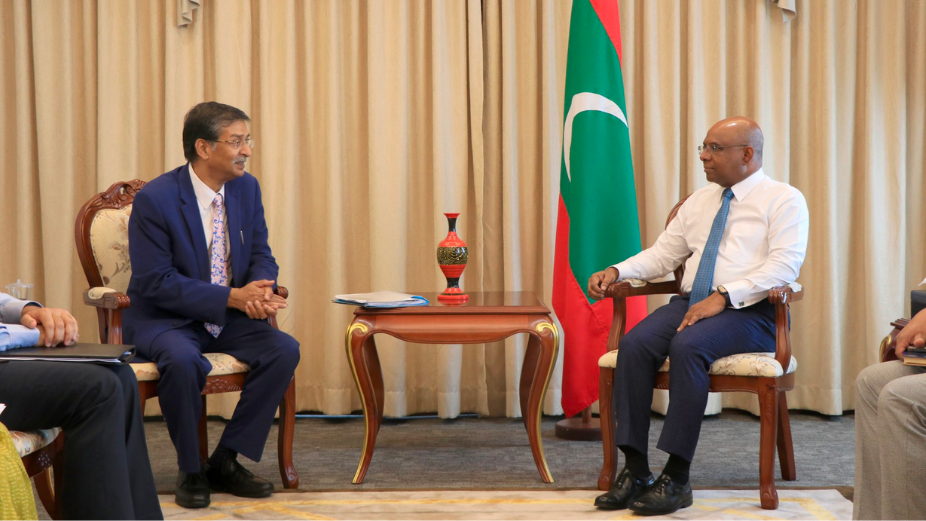 The Director General of the National Centre for Good Governance (NCGG) of India, Mr. Bharat Lal called on Minister of Foreign Affairs, Abdulla Shahid yesterday at the Ministry of Foreign Affairs.
Minister Shahid welcomed NCGG Director General Bharat Lal to the Maldives and shed light on the strong bilateral relationship between the Maldives and India, highlighting its beneficial contribution towards enhancing human resource development in the Maldives.
Referring to the MoU signed between the Civil Service Commission of the Maldives and the NCGG, Minister Shahid extended his appreciation to the Government of India for delivering numerous capacity-building programmes as a means to strengthening the capability and efficiency of the civil servants across government institutions of the Maldives.
Minister Shahid concluded the meeting by expressing his hope that these capacity-building programmes will gradually increase in number and expand the people-to-people connections between the Maldives and India.
Director General Bharat Lal is on an Official Visit to the Maldives hosted by the President of the Civil Service Commission of the Maldives, from 18 to 22 November 2022.