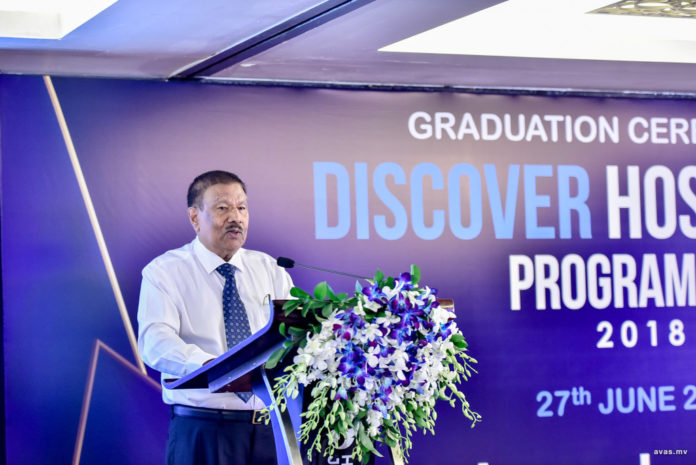 Villa College in partnership with Universal Foundation has inaugurated the 'Discover Hospitality' program's third batch.
The ceremony took place at Hotel Jen where 34 new students were given their acceptance letter to the program. Furthermore, 22 students were given their certificate of completion from the 2018 intake.
This program was launched in 2017 as part of the CSR Villa College and Universal Foundation with 15 students and it has been increasing steadily. The theory components for the program is taught at Villa College and while the practical components are carried out at Universal resorts. Expenses of the whole course are covered by the Universal Foundation.