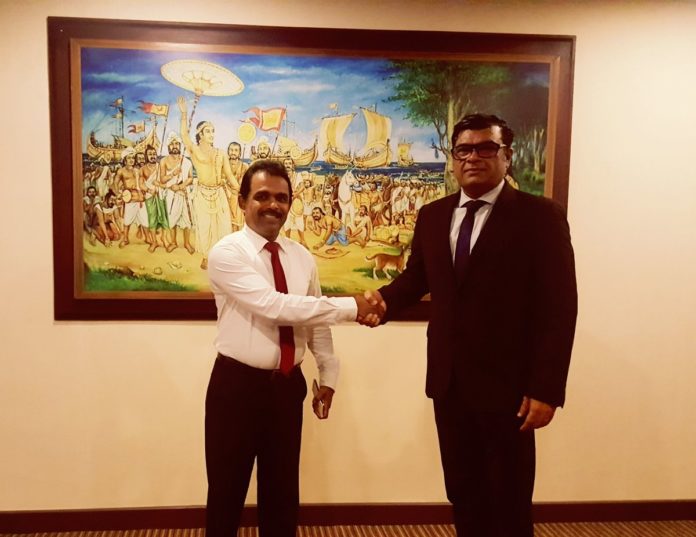 Maldivian Ambassador Mr. Umar Abdul Razzaq has conducted a meeting with the Srilankan Immigration Controller regarding the issues faced by Maldivians when obtaining Sri Lankan visa.
In this discussion, the SriLankan Immigration Controller stated that he is trying to find more easily accessible ways for Maldivians to gain the visa without much hassle.
A state of emergency is still ongoing in Sri Lanka due to the terrorist attack that happened in the last weeks of April. Therefore, the rules and regulation related to immigration have been reinforced.
However, Sri Lankan's immigration controller agreed that convenient ways to obtain the visa will be established for Maldivian residents in Srilanka.
Currently, there are around more than 15,000 Maldivians living in Sri Lanka. But due to the bombing in April, a lot of Maldivian families have relocated back to their home country.