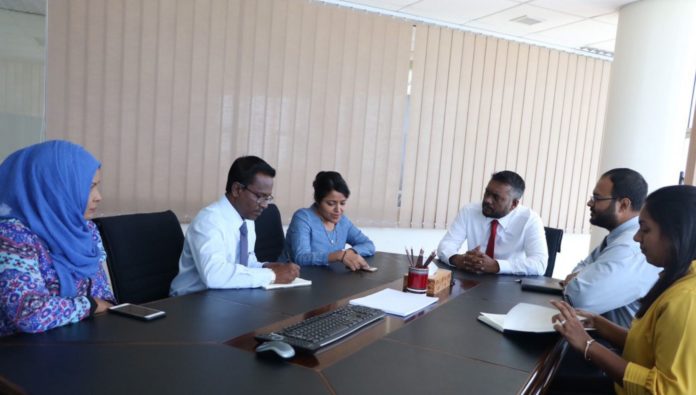 Maldives lacquer work development has been taken into a discussion by the Economic Ministry as well as the Ministry of Arts, Culture, and Heritage.
The main agenda of the meeting was directed in resolving the difficulties faced in carrying out lacquer work in Maldives along with discussions exploring possible methods of expanding the sector. There also were conversations on plausible work that could be done by the Ministry of Economic Development in developing lacquer work.
Small and Middle class businesses are said to be facing major financial problems according to a statement made by the Economic Minister. In order to offer a solution, the government is under preparations for opening an SME bank, from where loans are easily issued to Small and Middle class enterprises.