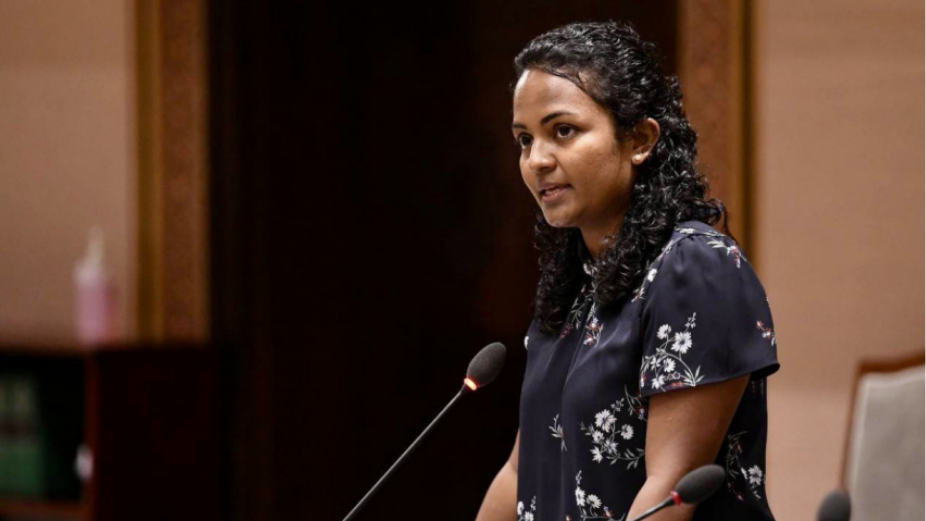 The Minister of Environment, Climate Change and Technology Aminath Shauna has revealed to the Parliament today that discussions with Elon Musk's SpaceX regarding providing Maldives with access to high-speed internet through the Starlink satellite internet constellation are ongoing.
According to the Environment Ministry, the meeting with SpaceX was held virtually on 13th February. It focused on the company's plans to provide high-speed, low-latency broadband internet across the world using advanced satellites.
Minister Shauna, who was summoned to the Parliament this morning, was asked by Velidhoo MP Mohamed Abdulla Shafeeq with regards to when Maldives was expected to receive Starlink coverage.
While Shauna stated that SpaceX had asked the Environment Ministry not to disclose the details regarding the meeting at this time, she added that discussions with the company remained ongoing.
Shauna reiterated that the government did not have any plans to block Starlink in Maldives. According to Starlink's website, the company expects to provide internet coverage in Maldives in the year 2023.
To connect to the Starlink satellite service, users will need to purchase a special kit that includes Starlink, a wifi router, cables and base, in addition to paying a monthly fee.