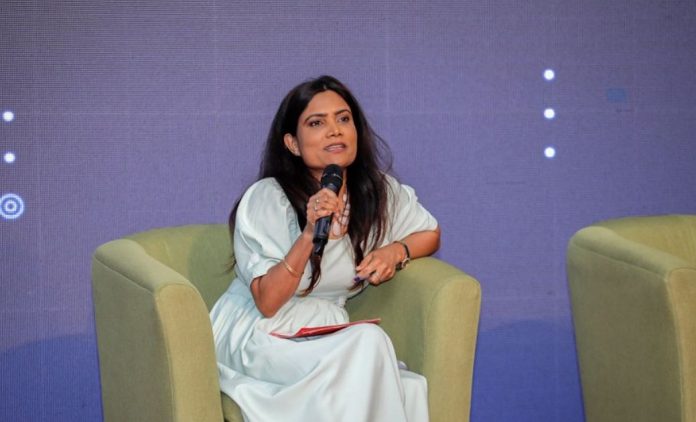 Mariyam Waheeedha, the Honorary Consulate of Sweden in the Maldives shared her journey, views and insights into becoming a successful entrepreneur during the Maldives Women Entrepreneurs' Summit held on 30th September at Business Expo.
Mariyam Waheedha or more commonly known as 'Marie', is a National Award winner in the media and development category and is the only female Board of Director at PSM. She has devoted 22 years of her life to the Maldives Media industry.
During her keynote speech at the summit, Marie highlighted the importance of staying firm and working hard to accomplish one's goals.
She shared with the audience an event that happened to her when she was a young child, where she faced difficulty in being accepted by her school mates during recess time. They would call her a 'no leaver' as she was new to the school and had recently joined there from another institution, and wouldn't let her join them during the break time.
Marie said that she didn't give up despite the rejection she received each day by her school mates and she was finally allowed to join them after three months of trying.
Marie remarked that she learned through the incident that by working hard, you can prove yourself and achieve anything if you keep on trying. She advised the audience to dream wide and to have a clear mindset on how they wish to achieve their goals.
"Anything is possible if you try and work hard for it. Don't let rejection stop you from achieving your dreams. Be firm and keep on trying," said Marie while concluding her keynote speech.
Maldives Women Entrepreneurs' Summit offers an exciting new platform, intended to empower women, women-led organizations and SMEs.
The summit brings together proficient women entrepreneurs providing them with a zone to interact, network and share their thoughts including access to capital, finding the perfect mentor, understanding the regulatory and legal landscape and much more.