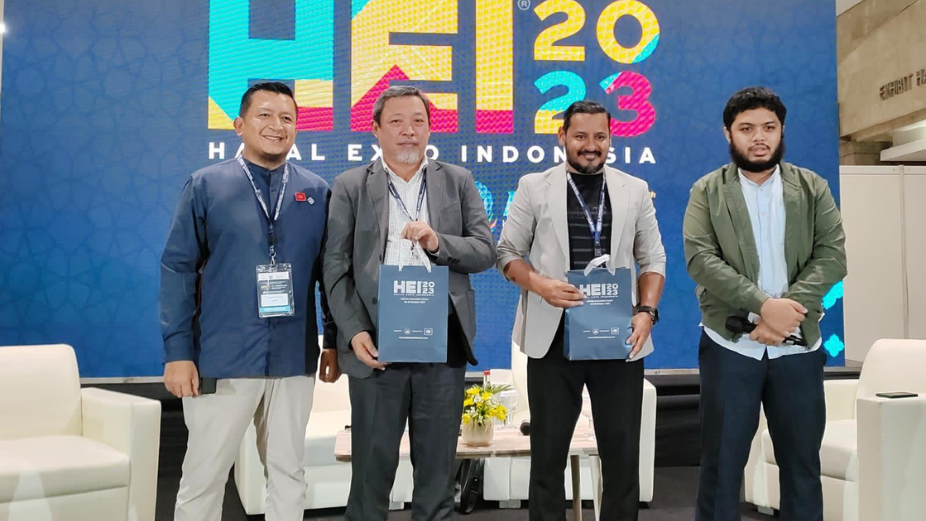 Dr Hussain Sunny Umar has represented Maldives at the "Halal Expo Indonesia Conference" held from 25th to 29th October 2023. The annual conference is Indonesia's largest summit that acts as an economic catalyst for the Muslim community at both national and global levels.
Dr Sunny represented the Maldives in a panel discussion addressing "Exploring Halal – Friendly Travel Destinations and Experiences". The panel took place on 28 October 2023 at the Jakarta Convention Center.
Along with Dr Sunny, Dr Alex Sultan from Halal Chambers Philippines was part of the panel.
Focusing on the halal segment, Dr Sunny spoke on the global halal industry and its importance to the Maldives in terms of the rapidly growing halal travel component. Dr Sunny mentioned that given Maldives is a 100% Muslim country, the existing infrastructure is already well equipped to cater to the market, but it's a matter of how it is being promoted.
He also shared the current initiatives conducted under the endorsement of the Ministry of Tourism and Maldives leading PR firm, Maldives Marketing & Public Relations Corporation (MMPRC), to promote Maldives as a Muslim-friendly destination through Maldives Halal Travel.

Maldives Halal Travel (MHT) is a platform of products that includes halal news, offers, Maldives Halal Travel Magazine (Print & Digital), Muslim Friendly Travel Rating (MFTR), advisory & consultancy, PR & marketing, training, conferences, specialised content creation, visiting designated halal travel fairs & expos as well as hosting Halal Travel Awards.