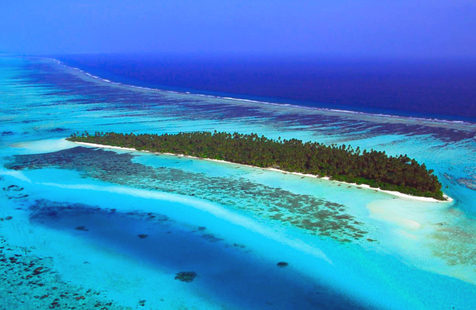 Dream Hotel Group signed two hotels in the Maldives with local entrepreneur Mohamed Manik and Alpha Kinam Holdings to develop The Chatwal Maaga Maldives and Dream Gasveli Maldives. Set to open in 2019 and 2020 respectively, the new locations triple the group's presence in Asia.
"Last year, we signed more new hotels and resorts than ever before," said Dream Hotel Group CEO Jay Stein. "I'm thrilled to announce another equally strong year of growth momentum with the signing of The Chatwal Maaga and Dream Gasveli in the Maldives, one of the strongest luxury leisure resort markets in the world."
The Chatwal Maaga Maldives will offer 80 luxury villas, six private beach villas and two presidential villas, as well as three culinary options. The Chatwal Maaga Maldives will be the second location to debut in The Chatwal collection of luxury hotels.
Dream Gasveli Maldives will offer 500 villas, eight experiential dining and nightlife venues, including the brand's signature Dream Beach Club, a 20,000-sq.-ft. wellness spa and a dozen designer brand retail outlets for exclusive duty-free shopping on site. Spanning across three islands in Meemu Atoll, Dream Gasveli will be the largest fully integrated resort ever developed in the Indian Ocean, according to the company.
Alpha Kinam Holdings is a leader in hotel and resort development in the Maldives and Sri Lanka and owns an eco-resort in Sri Lanka, Ellaidhoo Island Resort in the Maldives and the Nasandhura Palace Hotel in Male currently undergoing a major renovation and expansion and has investments in travel and tourism, inter-island transport services, logistics and supply, fish processing and exporting, healthcare and trading with over $175 million in assets.
Dream Hotel Group plans to sign more than 150 hotels and resorts worldwide across all its brands—Dream, Time, The Chatwal and Unscripted—over the next four years.
Source: HotelBusiness.com