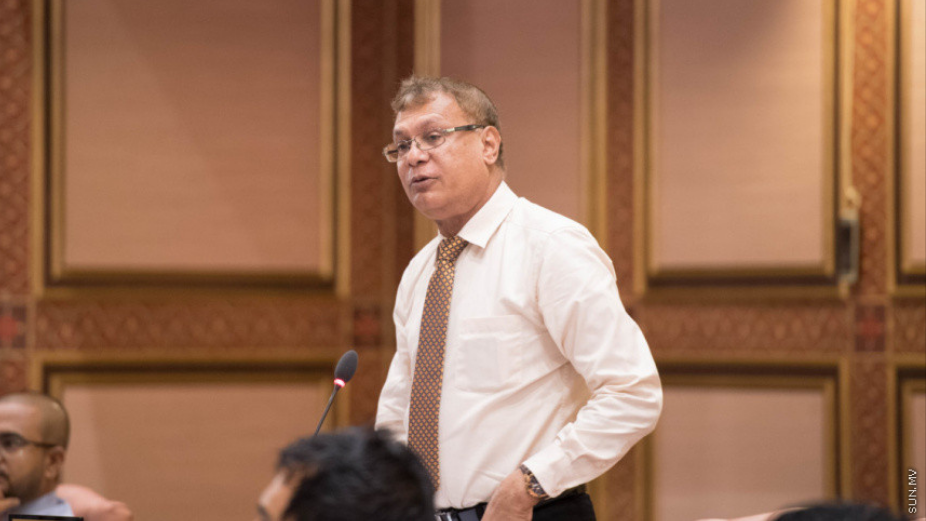 In a tweet yesterday, Member of Parliament for Maradhoo Constituency of Addu City, Ibrahim Shareef claimed that the Fitch rating of Maldives dropped due to a recent decree passed by the Parliament.
On 5th November, Fitch Ratings Inc., an American credit rating agency, downgraded Maldives' long-term foreign-currency Issuer Default Rating (IDR) from 'B' to 'CCC'.
MP Shareef said that the drop in the Fitch rating was a direct result of a recent decree passed by the Parliament, adding that he was vehemently against the passing of the decree in the state that it was that day.
The Parliament had recently passed a report to restructure the state's debt, which now stands at a staggering MVR 172 billion, amassed by previous governments between 2012-2018.
The controversial claim by Shareef sparked retaliation from Ali Azim, Member of Parliament for Mid Henveiru Constituency. MP Azim quoted the tweet and said that Fitch does not rate a country based on what politicians in the country say.
"They change a country's rating after analyzing its economic state," MP Azim said.
According to Fitch, "the downgrade of the Maldives' IDRs to 'CCC' reflects Fitch's expectation of deeper and more prolonged external liquidity pressures than previously forecast, and a sharp increase in the country's debt burden as a result of the coronavirus shock and continued debt-funded infrastructure spending."