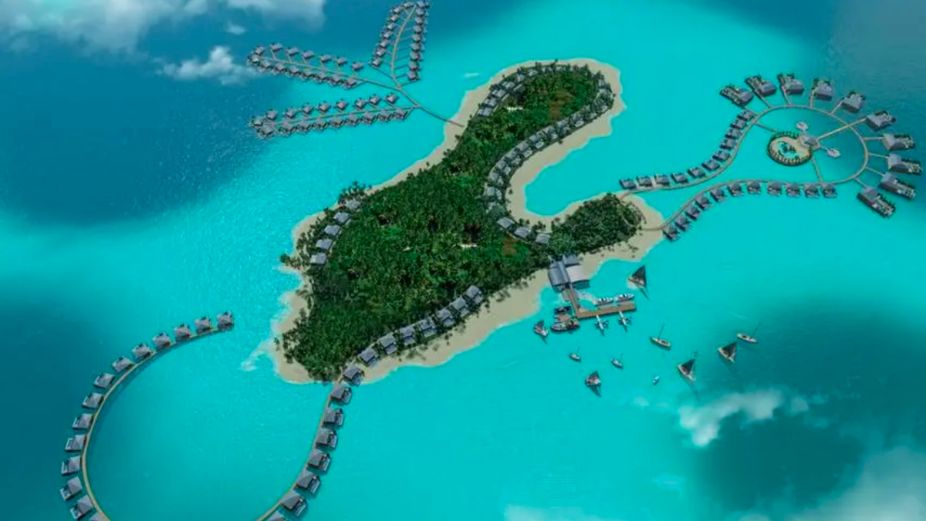 Dubai-based real estate developer FAM Holding P.S.C ventures into the Maldives with the launch of their latest luxury hotel residential project, Al Mahra Maldives. This is the group's first real estate expansion outside of the UAE and is one of the latest real estate development projects to be launched by the group. The project will receive investments of about AED 800 million (USD 217 million) and will be established on a 100,000-square-meter island. It will comprise 150 hotel units and chalets, including 100 floating villas, 40 beach villas, three restaurants, one spa, and a gym. The project will also feature all aquatics.
Dr Faisal Ali Mousa, the Chairman of FAM Holding Group, said that the Maldives was selected as it is a popular global tourist destination and an ideal oasis for tranquillity and relaxation. The rise in the tourist flow to the Maldives encourages the launching of new touristic projects to exploit the huge demand. The building works will start in three months and will continue for two and a half years, with the finishing of works scheduled for mid-2025.
The new project will attract tourists from all over the world and will contribute to the integration of the other projects of FAM Holding Group inside and outside the UAE. This project is considered an extension of the Al Mahra trademark, owned by the group. The group expects to launch other projects soon, with one of them in an Arab Gulf country and another in an African country.
FAM Holding is one of the fastest-growing real estate development companies in the UAE, and it focuses on the development of qualitative properties against affordable prices to target the middle-income categories. The company seeks to expand in several markets in the region to strengthen its role in supporting the march of economic development in the UAE and increase its sources of income.