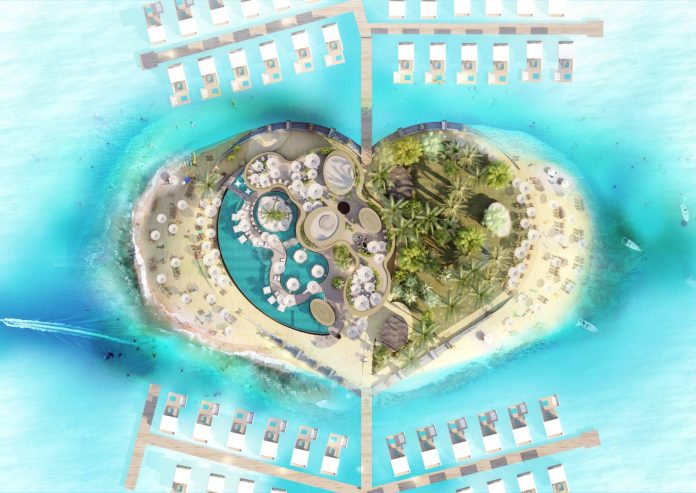 Based on six islands that bring the best of Europe to Dubai, The Heart of Europe is located only two miles from the coast of Dubai and will offer up a plethora of variety, such as European cultural, dining, and hospitality experiences across resorts, cafés, bars, boutiques, and entertainment.
The global pandemic may well have stopped business on the mainland, but the Heart of Europe islands continued work at an aggressive pace with a goal to open Phase 1 by the end of 2020.
The development will offer "world's first" attractions such as; the First Underwater Hotel with Gym and Spa, the First Dedicated Wedding Hotel, the World's First Artificial Rainy Street, the First Floating and Underwater Living Experience and the World's First Outdoor Snow Plaza.
Phase One opening of The Heart of Europe consists of, Sweden Beach Palaces, Germany Villas, Honeymoon Island, Portofino Hotel, and Côte d'Azur Resort.