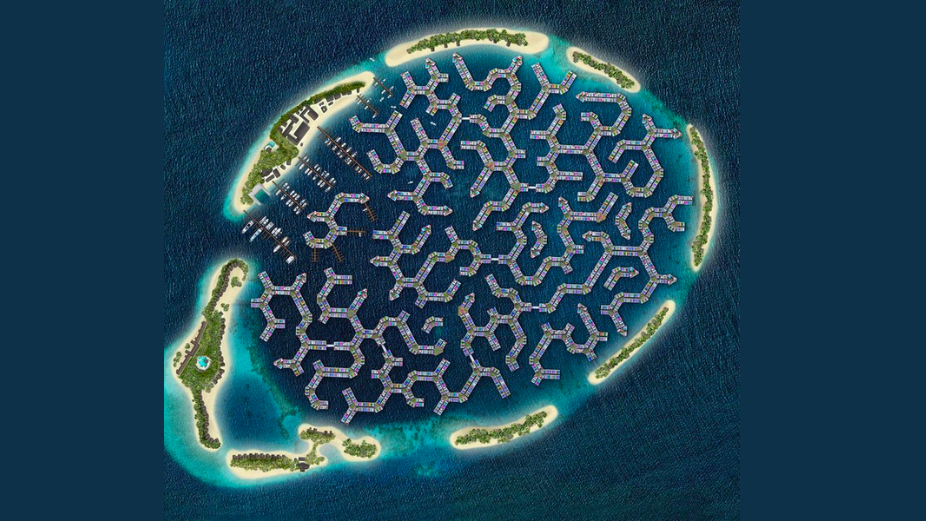 Maldives Floating City is an innovative housing project being developed in a lagoon 15 minutes boat ride from Male'. Using the latest in floating technology from the Netherlands, the floating city is meant to comprise 5,000 housing units, tethered to the lagoon floor and linked together to create a safe and comfortable environment.
However, Economic Minister Fayyaz has recently said that the company contracted to build the floating city, Dutch Docklands, has scammed the government.
As per a conversation on the WhatsApp group of the Maldivian Democratic Party (MDP), Minister Fayyaz claimed that the transactions between The Dockland Company and the Maldivian government are a scam and that the company has now sold three of the five lagoons provided free of charge to the company. Kendhoo MP Ali Hussain has also said that it is a serious crime to provide lagoons from Male' Atoll to Dutch Docklands without an acquisition cost.
Despite the controversy, the Maldivian government seems to be carrying on with the project. At a ceremony held in Male on Thursday, Dutch Docklands Maldives acquired the last necessary signatures in order to start the floating city. A million dollar alternating payment fee, as required by law, has also been completed to run the project under the Integrated Tourism model. This follows advice from the Government's Economic Council that the Maldives Floating City should proceed under an Integrated Tourism model.
According to the press release, A first block of floating homes is under construction by BISON and is due to be transported to the Lagoon and opened in August after the school holidays. This will enable the public to visit and see first hand how the homes will look like. 
The marine engineering, technical details and specifications for the Maldives Floating City development have been completed, and construction will begin immediately after remaining government approvals have been granted. The modular city construction is accordingly scheduled for January 2023 and will take 4 to 5 years to complete.