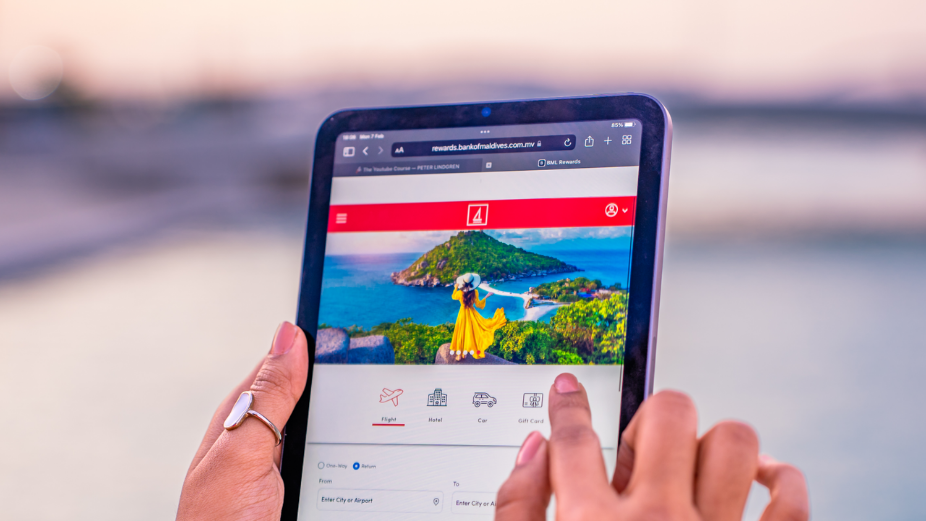 The promotional offer of earning 10,000 points for every new registration on BML Rewards – the exclusive loyalty program for Bank of Maldives' credit card customers will end on 15th April 2022.
BML credit card customers who activates their BML Rewards account during the promotion period: 13th March to 15th April 2022 will stand a chance to win an additional 10,000 bonus points in addition to the sign up bonus points.
10 lucky winners will be selected at random among customers who joined BML Rewards during the promotion period. Winners will be announced on the 20th of April 2022 on BML website and social media.
With BML Rewards, customers earn points for purchases on credit cards. The points can be redeemed for a range of benefits including at over 900 airlines, 650,000 hotels, car rentals and multiple gift cards from leading brands including Amazon, App Store, iTunes, Google Play, PlayStation, and more.
Customers with American Express, Visa and Mastercard credit cards are eligible to register for the program.
All credit card customers can register for BML Rewards through this link.
BML Rewards – the first of its kind program in the Maldives was launched in partnership with Giift, a leading loyalty solutions provider operating across 55 countries.