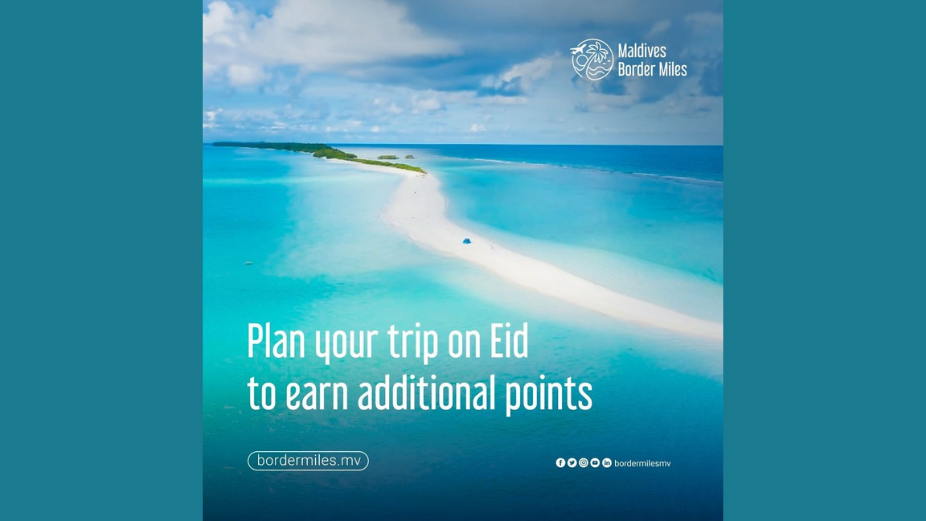 Maldives Border Miles is rewarding members with additional points if they are to visit Maldives during the time span of Eid. With the end of Ramadan in sight, Eid al-Fitr is celebrated among Muslims where special prayers, gift exchanges and family visits are taken place.
Travelers can earn more points during two different Eid festivals each year, both celebrated for different reasons and in different times of the year. They are entiltied to an additional 10 points if their stay falls between 2-4 May to earn points for Eid ul-Fitr. Likewise, for Eid ul-Adha, 9-12 July.
One great way to experience this to visit guesthouses in local islands during these occasions, in addition members will be awarded with more points if your holiday falls within these Eid festivities.
For more information visit https://bordermiles.mv/