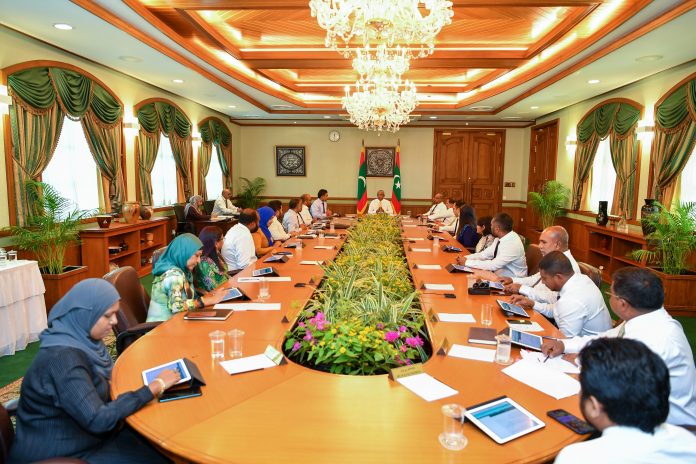 President Ibrahim Mohamed Solih has, upon recommendation from the Cabinet, decided to declare an eco-rich site in Fuvahmulah City as a protected area. The decision was made following deliberations on a paper presented by the Ministry of Environment at the Cabinet sitting at the President's Office.
President Solih granted protected area status to 'Farikede Faru,' a marine site in Fuvahmulah City, as per Article 4 of the Environmental Protection and Preservation Act of Maldives (Act No: 4/93) and the Administration's Strategic Action Plan.
Farikede Faru features Thresher Point, a section on a rocky limestone plateau frequented by two species of thresher sharks; the bigeye thresher shark (Alopias superciliosus) and common thresher shark (Alopias vulpinus); and other migrating fish including whale sharks, ocean sunfish (Mola Mola) and oceanic manta rays (Manta birostris).
The Administration earlier on 15 June 2019 declared 11 eco-rich sites in Haa Alifu, Haa Dhaalu, Shaviyani and Noonu Atolls as protected areas.