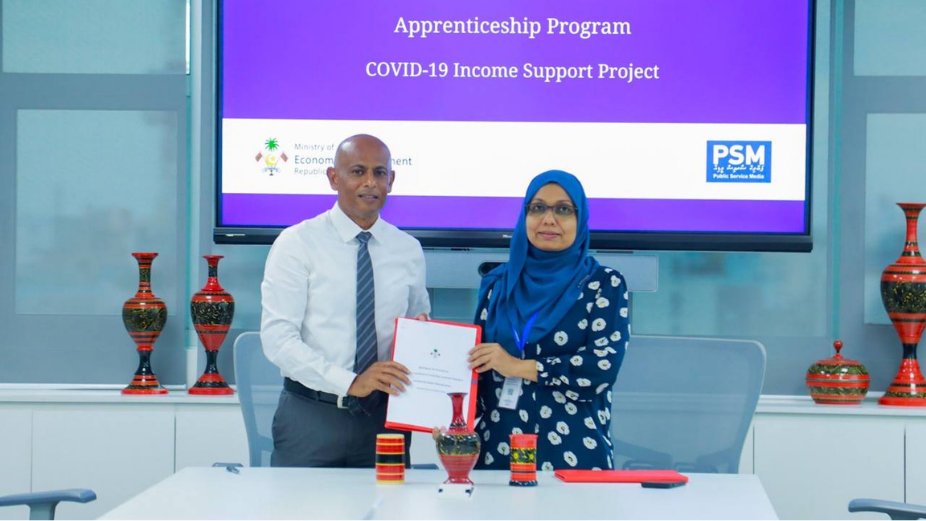 The Ministry of Economic Development and Public Service Media (PSM) have signed a Memorandum of Understanding (MoU) to open additional opportunities for apprenticeship program slots under the COVID-19 Emergency Income Support Project.
The agreement was signed on 30th May 2022. On behalf of the Ministry, the agreement was signed by the Minister of State Neeza Imad. It was signed on behalf of PSM by Managing Director Ali Khalid.
As per the agreement, opportunities in the following fields will be opened for apprenticeship:
Assistant Presenter Producer
Assistant TV Producer
Journalist / News Caster
The main purpose of the apprenticeship program is to facilitate job opportunities for those whose income has been adversely affected by the COVID-19 pandemic. It also aims to build technically qualified personnel in the various sectors allocated to them, and provide them with opportunities to gain the training and experience they need in the workplace.
Applications for these programmes and additional apprenticeship programs under the project will now be open through the Job Center portal.