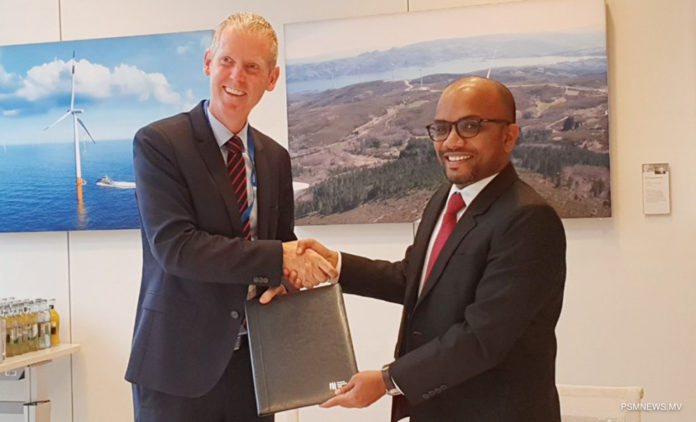 European Investment Bank (EIB) has signed an agreement with Maldives to grant a loan of USD 50 million to assist projects in renewable energy .
The agreement was signed during the Annual General Meeting of Asian Infrastructure Bank (AIB).
From Maldives, the agreement was signed by Minister of Finance, Hon. Ibrahim Ameer, while from EIB, the agreement was signed by Vice President Mr. Andrew Mc Dowell.
The loan will be utilized for the renewable energy projects carried out by the government.
It is also expected to reduce expenses made on fuel and energy, as per the Ministry of Finance.