Travel enthusiasts in the Maldives seeking new destinations to conquer can visit Mexico City at a significant saving from 9th December, when Emirates commences flights to the destination via Barcelona in Spain, subject to government approval.
The award-winning airline has announced special introductory fares starting at US$ 2,438 (approximately MVR 37,594/- at current exchange rates) for an Economy Class return ticket from Maldives to Mexico City.
These special fares, which represent a significant saving, are available for bookings made between 15th October and 4th November 2019, for travel commencing 8th December onwards, and ending 31st August 2020, the airline said.
Emirates Skywards, the airline's award-winning frequent flyer programme, has a Cash+Miles offer when booking online. This means travelers can pay a part of the ticket with their accumulated Skywards Miles and the balance in cash.
Additionally, travelers booking flights to Mexico before 8th December 2019 will earn double Skywards Miles.
"Mexico is one of the most vibrant, colorful and culturally intriguing destinations in the world," said Chandana de Silva, Emirates' Area Manager for Sri Lanka and Maldives. "It has, however, not been well-connected to the Maldives in terms of flights, and the launch of Emirates services via Barcelona not only makes the destination more accessible, it also offers a great opportunity to experience multiple destinations – Dubai, Barcelona and Mexico City – in one trip for those who have the time for stopovers."
Emirates has also announced special introductory Business Class fares valid during the period of the promotion, starting at US$ 5,274 (approximately MVR 81,325/-).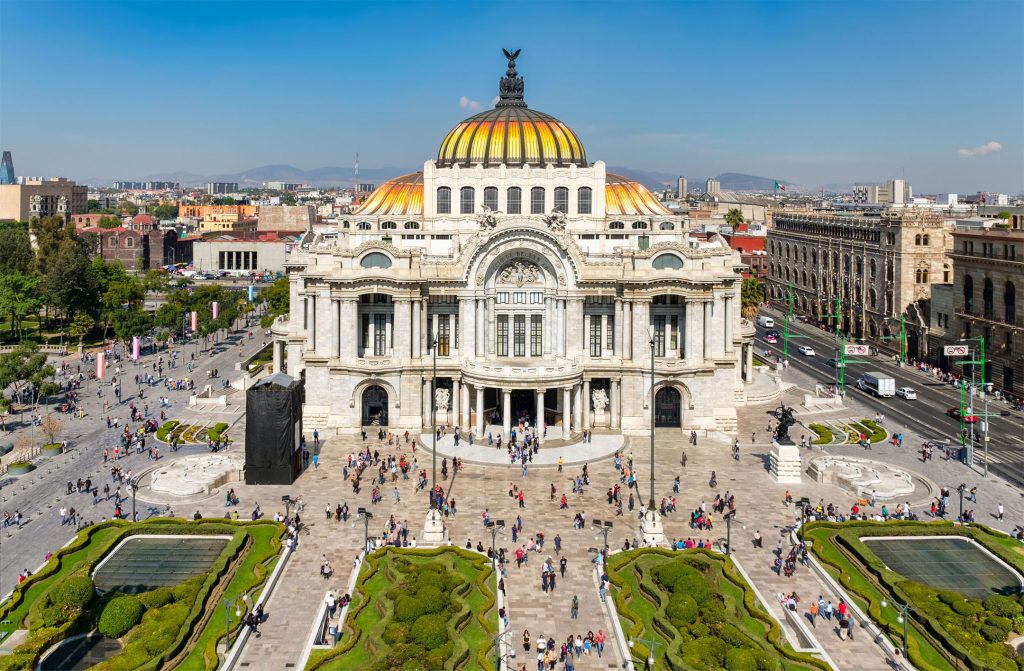 Commencing 9th December 2019, Emirates flight EK255 will depart Dubai at 03:30 local time, arriving in Barcelona at 08:00 before departing again at 09:55 and arriving into Mexico City at 16:15 on the same day. The return flight EK256 will depart Mexico City at 19:40 local time, arriving in Barcelona the next day at 13:25. EK256 will depart once again from Barcelona at 15:10 bound for Dubai where it will arrive at 00:45 the following day.
The new route will be operated with Emirates' newly-refurbished Boeing 777-200LR aircraft in a two-class configuration, offering 38 Business Class seats in a 2-2-2 configuration and 264 seats in Economy Class.
Passengers in all cabin classes can enjoy the friendly service from Emirates' international cabin crew, meals prepared by gourmet chefs, and up to 4,500 channels of movies, TV programmes, music and podcasts.
The first destination in Mexico to be served by Emirates, Mexico City is the largest city of Mexico and the most populous city in North America. Mexico's capital is one of the most important cultural and financial centres in the Americas, accounting for nearly a third of the nation's GDP. Located in the Valley of Mexico at an altitude of 2,240 metres, the city is famous for its historic centre known as Zocalo, a designated UNESCO World Heritage Site. Mexico City is also an important trade and industrial city, specifically in the automotive, medical supplies and pharmaceutical industries.
Over the 32 years that Emirates has served the Maldives, the airline has played a significant role in the growth of the tourism industry by connecting the Maldives with an ever-expanding global network of destinations via Dubai. Emirates currently operates three flights a day from the Maldives to Dubai and daily flights to Colombo and plans to increase to four flights a day between Maldives and Dubai from 27th  October 2019 to 28th  March 2020, in accordance with winter schedules.