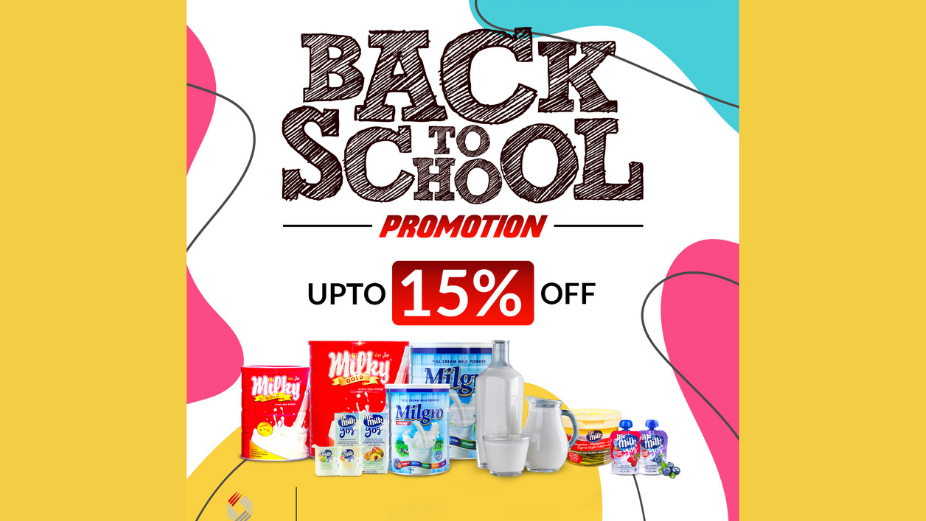 ADK General Trading has announced an exciting 'Back to School' promotion with up to 15% discount for Milgro, Milky and MeMilk dairy range products.
The promotion will be carried out from 5th to 31st August 2021. According to ADK GT, the discount offer is set for selected dairy products for the brands as follows:
Milgro – 5% discount
Milky – 10% discount
MeMilk – 15% discount
The promotion is held in ADK General Trading (hotline: 7885965), GT Snap (hotline: 7939339), Ganna Mart (hotline: 7363663), and selected partner stores throughout Male' City.